We know we are in a service business...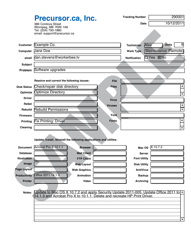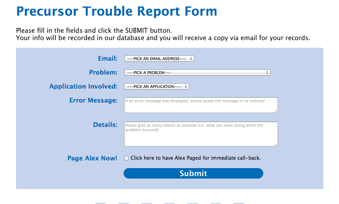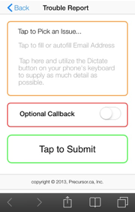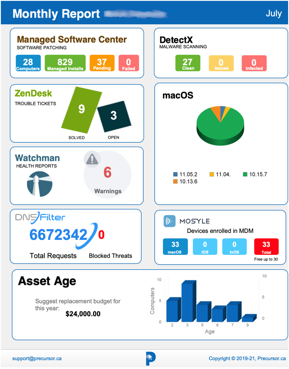 That's why clients who opt for our Precursor Support Plans get priority same day access to our services at deeply discounted rates.
Every Precuror Support Plan customer also enjoys other benefits that include a special secure web page customized to their business including a custom trouble report form.
When employees report a problem through our special form they get emailed a carbon copy and have the option of paging our phone for immediate assitance. And your team lead will receive an annotated monthly report with easy to review categories. There's even a special iPhone version in our Precursor web app.
Other on-line conveniences include a secure searchable service history and software asset database.
And, Precuror Support Plan clients also have access to our Technical Tips Knowledgebase.