Memberships

Alex Narvey is a longstanding member of the Apple Consultants Network.
The Apple Consultants Network is a distinguished community of independent consultants certified in Apple technology. Their reputations are built on delivering the highest level of service and expertise to their clients. Through membership in the Apple Consultants Network, these technology professionals get the resources and training they need to build and manage successful consulting practices.
Since 1994 (Formerly Apple Solutions Expert, Formerly Apple Canada Gold Club)

Precursor Systems is an Apple Business Affiliate.
Now you can have the AppleStore experience AND support a local business by purchasing your Apple hardware through our special gateway to the AppleStore.
Since 2014 (From 2003 to 2013 Precursor was an Authorized Apple Reseller. The Business Affiliate program replaces that status for special members of the Apple Consultants Network.)


Precursor Systems is a member of both the FileMaker Business Alliance and FileMaker TechNet.
Our participation in FileMakers reseller and developer programs gives us the benefit of close contact and extra resources to deal with customized FileMaker installations and database development.
Since 2006

Certifications
Alex Narvey been certified by Apple for: ACHDS 10.3, ACTC 10.3, ACSA 10.3, ACHDS 10.4, ACSP 10.5, ACTC 10.5, ACSP 10.6, ACTC 10.6, ACSSM 10.6, ACSP 10.7, ACTC 10.7, Mobile/iOS Technical Competency, ACSP 10.8, ACTC 10.8, ACSP 10.9, ACTC 10.9, ACSP 10.10, ACTC 10.10, ACA-MI 10.11, ACSP 10.11, ACA-MI 10.12, ACSP 10.12, ACA-MI 10.13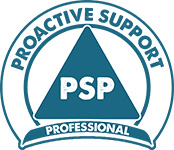 Alex Narvey is a certified Proactive Support Professional.
Proactive Support Professionals continually monitor computers, servers, networks, and other information technology infrastructure for signs of potential issues. Through the use of cutting edge technology, keeping current with the latest industry news, and steady communication with their users, Proactive Support Professionals resolve issues before they become disasters.
Since May 2017


Alex Narvey is ACA-MI certified.
The Apple Certified Associate - Mac Integration (ACA-MI) certification verifies an understanding of integrating a Mac into an existing Windows or other standards-based network to achieve compatibility and interoperability with Windows.
(macOS 10.13, macOS 10.12, OS X 10.11)


Alex Narvey is ACSP certified.
The Apple Certified Support Professional (ACSP) certification verifies an understanding of Mac OS X core functionality and an ability to configure key services, perform basic troubleshooting, and assist end users with essential Mac OS X capabilities.
--Formerly named Apple Certified Help Desk Specialist (ACHDS)--
(macOS 10.12, OS X 10.11, OS X 10.10, 10.9, 10.8, OS X 10.7, Mac OS X 10.6, Mac OS X 10.5, Mac OS X 10.3)

Alex Narvey is ACTC certified.
Apple Certified Technical Coordinator (ACTC) certification verifies a foundation in Mac OS X and Mac OS X Server core functionality and an ability to configure key services and perform basic troubleshooting of the essential Mac OS X and Mac OS X Server capabilities.
(OS X 10.10, 10.9, 10.8, OS X 10.7, Mac OS X 10.6, Mac OS X 10.5, Mac OS X 10.3)


Alex Narvey has Apple Mobile Technology Competency.
The Apple Consultants Network devised a training path and competency for member companies designed to provide core training on setup, configuration, security and management of iOS devices. Upon completion of the MTC training path, member companies have the technical capability to deploy iOS projects for business customers of all sizes. Precursor first completed all the requirements for MTC in November, 2011 and refreshed this with the revised iOS Deployment Workshop in May, 2016.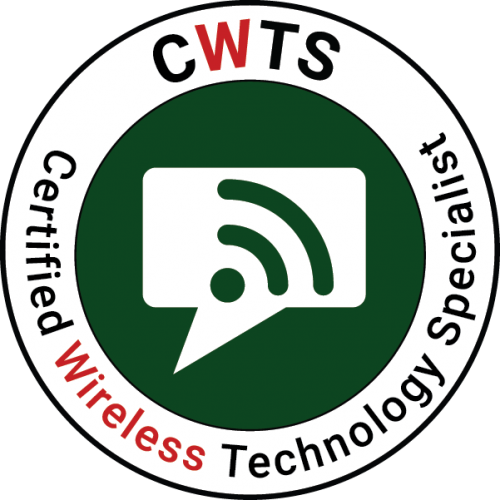 Alex Narvey is CWTS Certified.
CWNP (Certified Wireless Network Professionals) grants the CWTS (Certified Wireless Techology Specialist) certification that validates the knowledge and skillset of IT sales and support professionals on the basics of Enterprise 802.11 wireless networks. November, 2017.


Alex Narvey is Apple Certified Specialist for Security and Mobility.
Apple Certified Specialist certifications all require ACTC certification as a foundation, and build on that knowledge. ACS certifications are intended for advanced technical professionals who specialize in a specific area of systems administration.
ACS - Security and Mobility: verifies the ability to configure Mac OS X Server to provide secure access to a private network, allowing select mobile devices controlled access to internal services.
(Mac OS X 10.6)


Alex Narvey is ACSA certified.
Apple Certified System Administrator (ACSA) certification verifies an in-depth knowledge of Apple technical architecture and an ability to install and configure machines; architect and maintain networks; enable, customize, tune, and troubleshoot a wide range of services; and integrate Mac OS X, Mac OS X Server, and other Apple technologies within a multi-platform networked environment.
(Mac OS X 10.4, Mac OS X 10.3)


Alex Narvey is a Kerio Certified Sales Professional.
Kerio Certified Sales Professionals are qualified to provide exceptional customer service throughout the entire purchasing cycle. They are knowledgeable on Kerio product pricing, licensing and software maintenance, and can assist clients with product registration and future upgrades or user add-ons.
Since 2015


Alex Narvey is a Kerio Connect Certified Technical Professional.
Kerio Certified Technical Professionals have proven their comprehensive understanding of Kerio products. Their expertise covers all levels of Kerio product deployment including installation and set-up, troubleshooting, and advanced implementation scenarios.
Since 2015


Precursor Systems is an Adobe Certified Reseller.
As a certified member of Adobe's Partner Program, Precursor can assist and vend all your Creative Cloud licensing and subscription requirements.
Since 2013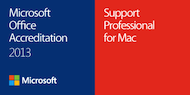 Microsoft Support Porfessional for Mac.
Precursor has earned Microsoft Office Accreditation 2013.
Since 2013

Authorizations

Precursor is a Authorized Background Backup Specialist and Reseller.
Background Backup is the secure, Canadian-based cloud solution for off-site backup.
Since 2013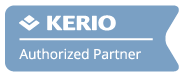 Precursor Systems is a Kerio Business Partner.
The Kerio Business Partner Program enables leading sales and solution partners to engage with Kerio and win business with Kerio's award-winning mail server solutions. Certified members have access to Kerio MailServer for testing, training and development efforts, and may access technical resources that provide fast pre- and post-sales assistance for installation, product training, troubleshooting, and beta programs.
Since 2006


Precursor Systems is a Cisco Meraki Partner.
Cisco Meraki is the leader in cloud controlled WiFi, routing, switching and security. Secure and scalable, Cisco Meraki enterprise networks simply work. The Cisco Meraki portfolio of networking devices are centrally managed from the cloud. This feature-rich, easy-to-use cloud architecture enables customers to solve new business problems and reduce operating costs.
Since 2015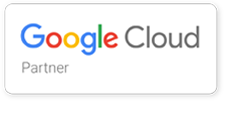 Precursor Systems is a Google Cloud Partner.
G Suite brings simple, powerful communication and collaboration tools to organizations of any size, all hosted by Google to streamline setup, minimize maintenance, and reduce IT costs. With Gmail (including Google email security, powered by Postini), Google Calendar, and integrated IM, users can stay connected and work together with ease. And, using Google Docs and Google Sites, which include word processing, spreadsheet, presentation and website creation tools, they can share files and collaborate in real-time, keeping versions organized and available wherever and whenever users work.
Since 2013


Precursor Systems is a Certified Maxum Rumpus Partner.
Maxum's Rumpus is an incredibly high-performance FTP server which includes the Web File Manager for unmatched ease-of-use for anyone with a Web browser. Brand your internet file service on the web and say goodbye to customer service issues supporting FTP client software. Precursor vends and sets up Rumpus Web File Manager servers for many of our clients.
Since 2009

Awards

Alex Narvey is an Apple Product Professional.
Alex Narvey has achieved the level of Apple Product Professional from Apple Training.
(2005, 2006, 2007, 2008, 2009, 2010, 2011, 2012, 2013, 2014)