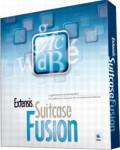 Extensis has stopped supporting Suitcase X1 (v.11). Suitcase X1 was written before the transition to Intel chips. Our experience with Suitcase leads us to believe that version X1 still works fine with Mac OS X 10.3 Panther but if you are using Mac OS X 10.4 Tiger, we strongly recommend upgrading to Suitcase Fusion. Suitcase Fusion v.12 is a blending of Extensis's two font programs i.e. Suitcase and Font Reserve. Suitcase Fusion is universal binary meaning it is written in both PowerPC and Intel code so it can run natively on whatever system it is installed. It is also certified Adobe CS3 compatible. And, it seems to have much better font vetting capabilities than the older Suitcase X1.

Click here to shop for Suitcae Fusion upgrades at software.precursor.ca!
---
Apple has revised the MacBook line-up. While these third generation Intel notebook computers still occupy the same price point as before, they all have slight Core2Duo processor speed increases, modest hard drive capacity increases and they all now come with 1 GB of RAM as standard equipment. The luscious black model now tops out at 2.16 GHz, 1 GB of RAM and a 160 GB hard drive!

Shop for your MacBook at hardware.precursor.ca!
---
Precursor Systems is pleased to announce that founder Alex Narvey has --for the third year running-- achieved the level of Apple Product Professional. An Apple Product Professional must successfully complete copious amounts of live and on-line training covering the entire Apple product line from Nike + iPod to XSan on Xserve RAID and from iLife =9106 to Final Cut Studio 2.

Check out a complete list of our credentials at the Precursor web site!
---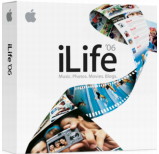 Is using Extensis Portfolio to catalogue your images too heavy duty? How about trying Apple's Send PDF to iPhoto workflow feature. IIf you have Mac OS X 10.4 Tiger and iPhoto v.6 you can access this feature by selecting "Send PDF to iPhoto" from the PDF menu in the print dialogue box. This feature uses an Automator workflow to create a PDF printout, and then convert that PDF to a JPEG. The JPEG is then sent to iPhoto. NB. What is imported in iPhoto is a JPEG representation of the PDF, not the PDF itself.

Click here to shop for Portfolio or iPhoto/iLife 06 at software.precursor.ca!