Apple kicked off Macworld Expo 2006 by shipping Intel based Macs six months ahead of schedule. The new iMac and MacBook Pro show astonishing speed improvements of 2-5x! But prospective buyers should note that Apple is still selling the iMac G5 and PowerBook G4 that these new machines replace. Apple knows that certain buyers still need the older models. If you are thinking of purchasing a new Mac Precursor can help. Check our Intel Mac FAQ online and then give us a call at (204) 793-1880.

Click here to compare Intel vs. PowerPC Macs at the Precursor web site.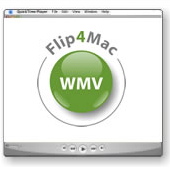 The head of Microsoft=92s MBU (Mac Business Unit) used Macworld Expo to announce a five year committment to developing Microsoft Office for the Mac OS. But she failed to mention what Microsoft wasn=92t supporting --i.e. Internet Explorer and Windows Media Player. Internet Explorer for Mac will be withdrawn from Microsoft=92s Mactopia.com at the end of January and Windows Media Player development will also be shut down. Find out what your alternatives are in our Microsoft alternative FAQ on our web site

Click here to see some Microsoft alternatives at the Precursor Web Site.
---

We are pleased to announce that Alex Narvey has earned Apple=92s highest technical certification. Apple says the =93Apple Certified System Administrator (ACSA) certification verifies an indepth knowledge of Apple technical architecture and an ability to install and configure machines; architect and maintain networks; enable, customize, tune, and troubleshoot a wide range of services; and integrate Mac OS X, Mac OS X Server, and other Apple technologies within a multi-platform networked environment. The ACSA certification is intended for full-time professional system administrators and engineers who manage medium-to-large networks of systems in complex multiplatform deployments.=94 And who are we to argue?

Check out a complete list of our credentials on our web site!
---

With seven (yes, 7) authorized places for the system to open fonts, Mac OS Tiger makes font management more complex and crucial than ever. Extensis and Insider Software are hard at work to improve your management abilities. Extensis has finally combined the power of FontReserve with the features of Suitcase to create Suitcase Fusion. Meanwhile, Insider Software has unveiled a major upgrade to FontAgent Pro 3. Precursor Systems will be testing both and will report back soon.
---

Take some Power Macs, strainout the unreliable PC desktops and servers, mix in a dual-processor Xserve and sautee with some iBooks, then garnish with Mac minis. Find out how our customer converted their Wintel network and made an unappetizing, costly to support office into a savoury, easy to maintain blend of Macs.