Apple's annual World Wide Developer Conference kicked off yesterday, previewing features of this Fall's coming operating systems. To sum it all up, Apple is enhancing the Apple ecosystem with some exciting new ways to share what you want to share (Collaboration and participation) and new ways to prevent sharing what you don't want to share (Privacy). Here at Precursor we've already got the Developer version of Monterey installed and are happily testing away!

Click here to watch the WWDC Keynote!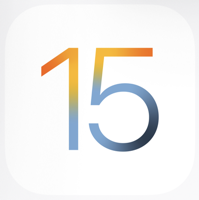 Apple announced iOS 15 coming this Fall with some exciting new features it will share with macOS and iPadOS like SharePlay and Focus. SharePlay (a way to keep FaceTime conversations going as you watch TV shows and movies, listen to music, or share your screen. Focus will help you stay in the moment when you need to concentrate or step away by prioritizing Notifications, Apps and People according to your chosen category such as Work, Driving, Fitness, Gaming, Reading, and your own customize Focus options. And in iOS 15 speech recognition will take place entirely on the the device for the first time providing faster searching and allowing Siri to help you more without the need to be connected to the internet. And iOS 15 will have MUCH more!

Click here to find out more about iOS 15!


macOS Monterey will bring the new SharePlay and Focus features to the Mac to help your share your screen for work and Focus your notifications and apps for work too. Safari has been completely redesigned to provide more space and more powerful tabs and tab groups.Universal Control will let you share your mouse and keyboard across multiple Macs and iPads just by placing them close to each other - NO CONFIG REQUIRED! And Shortcuts, a very popular feature on iOS is coming to the Mac in a big way to help you automate the complex things you do most often. Privacy enhancements include a Recording indicator and and Mail Privacy Protection and iCloud + will offer Hide My Email which will instantly generate unique, random email addresses that forward to your personal inbox=A0 so you don t have to share your real email address when filling out a form on the web or signing up for a newsletter. System-wide translation will translate text anywhere, even in many third-party apps. Just highlight text, right click, and select Translate to immediately see the translation. And there is so much more!

Click here to find out more about macOS Monterey!


Precursor founder Alex Narvey will once again be a presenter at this year's MacDevOps YVR Conference (June 9-11th). Alex has presented at the last three MacDevOps conferences. This year's 5 minute QuickTalk will be about utilizing BlueSky in remote administration. In addition to presenting at MacDevOps YVR, Alex has previously presented at the ACES Conference and MacTech LA.

Click here to to go to the MacDevOps YVR Conference!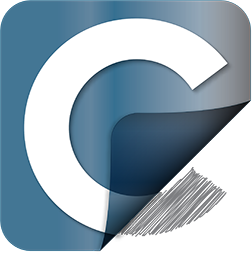 Mike Bombich's excellent Carbon Copy Cloner utility is now available in version 6 offering faster backups, better accountability, a completely redesigned and simplified user interface offering Dark Mode, a snapshot navigator, and new menubar dashboard, and more.

Click here to see find out more about Carbon Copy Cloner!