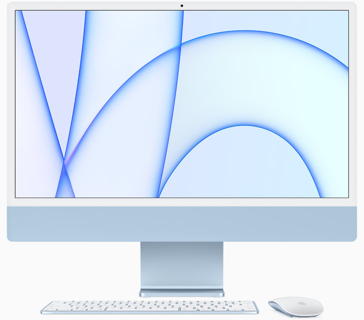 Apple introduced a stunning new 24" iMac built from the ground up around the Apple M1 chip. The new iMac is up to 2x faster yet has only two tiny fans producing less than 10 db of noise under most use (hardly audible at all). They come in seven colours and finally have available a Keyboard with built-in Touch ID support. The camera, 3 way mics, and speakers all get major improvements too. Prices start at $1599 CAD. Order starting April 30 for delivery by the end of May.

Click here to find out more about the new iMac!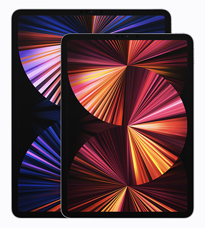 The new iPad Pro also gets the M1 chip allowing it to outperform the video of a gen 1 iPad by an astonishing 1500 x. Along with the M1 comes 40 Gbps Thunderbolt and 5G cellular for incredible communications. The camera is now ultrawide 12 Mp with a LiDAR scanner for depth perception and Augmented Reality (AR) support. And the display on the 12.9" model is made of thousands of mini LEDs giving it a Liquid Retina XDR display with million to one contrast ratio like Apple's $6k Pro Display XDR. Pro indeed! Like the iMac, order on April 30 for delivery by end of May.

Click here to find out more about iPad Pro!


Type 1 fonts made their intro in 1984 and now Adobe has announced that users will no longer have the ability to author content using Type 1 fonts beginning January 2023. Until that time, users will be able to work with their Type1 fonts without any change. Type 1 data embedded in file types such as EPS and PDF will be unaffected by this change, as long as they are placed for display or printing as graphic elements. If those files are opened for editing in applications such as Illustrator or Photoshop, they will trigger a "Missing fonts error.

Click here to find out more the end of Type 1 Fonts!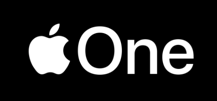 Apple has baked a special Family web site to help you master the many services that can be shared amongst family members and help you supervise your kids tech better. Apple says it is "continually designing new features to help make sure kids use them in the ways you=A0want." You can share music, apps, movies, photos, calendars, storage and more. You can even share locations - and it's all anonymous.

Click here to to see our new Precursor Storage Guide: Get more free space!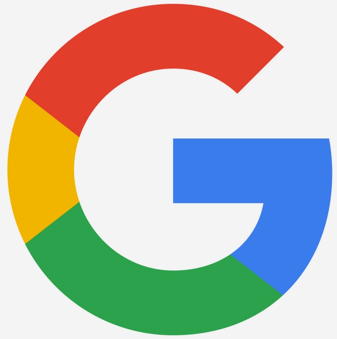 Zak Doffman has written an article for Forbes entitled "Why You Shouldn't Use Google Chrome After New Privacy Disclosure". If you prefer the Chrome browser to Safari, Firefox, and Edge it is definitely worth a read. It seems that when you are the product, Google is collecting EVERYTHING about you.

Click here to see "Why You Shouldn't Use Google Chrome After New Privacy Disclosure".