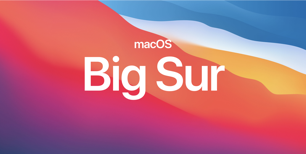 Apple announced that it will release macOS Big Sur on November 12. This new OS has the biggest Safari update ever with brand-new customization options, improvements on performance and battery life, and powerful features designed to protect your privacy. Maps and Messages also get new features. It also has even more transparency around your privacy with new privacy information on the App Store letting you see a summary of the privacy practices of each app before you decide to download it just like nutrition labels help you understand what s in food before you buy it. And our favourite new feature: software updates begin in the background and finish faster than before so it s easier than ever to keep your Mac up to date and secure.

Please note: We will begin upgrading our clients to macOS Big Sur ONLY when we have satisfied compatibility concerns.

Click here to read our macOS Big Sur Primer!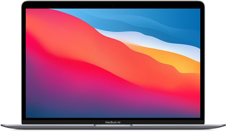 Apple's MacBook Air was the first Mac to get the new Apple Silicon M1 chip to replace Intel CPUs. The M1 offers a whole new level of performance/Watt with an amazing 3.5 x performance boost to CPU and 5x performance boost to graphics processing. And all that performance comes with 18 hour battery life - that's 6 more hours than before! And it doesn't require a fan so it is completely silent. Now that's some good chip engineering! The MacBook Air starts at $1299 CAD.

Click here to find out more about the new MacBook Air!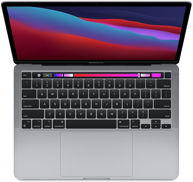 The MacBook Pro 13" also gets new Apple Silicon with the amazing M1 chip. Like the MacBook Air it gets amazing performance improvements AND battery life improvements too with up to 20 hours of battery life - the longest of any Mac ever! It also has the Magic Keyboard with Touch Bar and like all new M1-based Macs sports Instant on - just like the iPhone and iPad. MacBook Pro 13" starts at $1699 CAD.

Click here to find out more about the new MacBook Pro 13"!


The new Mac mini is also now based on Apple's amazing M1 chip. The 8 core CPU is up to 8x faster and Graphics Processing gets a fantastic 6x boost. Mac mini offers two screaming-fast Thunderbolt / USB 4 ports, two USB-A ports, HDMI 2.0, Wi-Fi 6 and Gigabit Ethernet. And the new Mac mini starts at only $899 CAD.

Click here to find out more about the new Mac mini!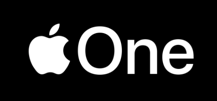 Apple One bundles up to six amazing Apple services into one easy subscription.1 Get a plan that s right for you or for your whole family. And all members have private access to each service, across all their devices. With Apple One, it s never been easier to get more. For less. And with the Family plan or Premier plan, you=A0can invite up to five other people to join.

Click here to find out more about Apple One!