Apple introduced 4 new iPhone 12 models today including including the iPhone 12 mini, iPhone 12, iPhone 12 Pro, and iPhone 12 Pro Max. The whole lineup features 5G and new Ceramic Shield glass that increases drop height by 4x. The Pro models come with the amazing LiDAR scanner. And the level of technology packed into each model is simply mind-boggling. iPhone 12 and iPhone 12 Pro pre-orders start October 16 and the iPhone 12 Pro Max and iPhone 12 mini models pre-order will begin November 6.

Click here to find out more about the new iPhone 12!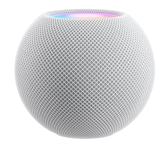 Apple introduced the HomePod mini today at very affordable price of $129 CAD. That's a third the price of a regular HomePod! Available to order November 6, the new HomePod mini offers big sound, an intelligent assistant, and smart home control - all with Apple's focus on security and privacy.

Click here to find out more about HomePod mini!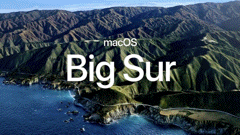 No mention of it in the iPhone 12 event today, but Apple is getting to release macOS Big Sur soon. We've been preparing a Big Sur Primer like we did with macOS Catalina. And we will have tots more to say about it soon. For now, we only have the public beta and Apple's own informational pages.

Click here to find out more macOS Big Sur!


Did you know that the Precursor Health Agents detects and reports on the amount of free space available on your boot disk? That's important because as the free space gets to be less than 10% available you will notice slowdowns. And if it gets below 5% free space you could see crashing and even data loss. Of course, Precursor Support Plan clients can request our help to straighten this out but some people prefer to do their own "spring cleaning" . So, to help you prevent and mitigate these issue we have done two things:

Click here to to see our new Precursor Storage Guide: Get more free space!


The annual release of a new Vectorworks is here. For those whose Service Select license permits Vectorworks 2021 has quality-and performance-focused features like the new Project Sharing server and multithreaded Vectorworks Graphics Module (VGM) Cache that offers up to five times faster file loading, Vectorworks 2021 boasts interoperability capabilities with Excel Import/Export and PDF Drawing Marker Links. The Smart Options Display also allows users to stay in the modelling space without needing to constantly move their mouse between drawing area and tool palettes, plus it s customizable to easily access the most-used tool sets, last-used tools and more.=A0

Click here to see out Vectorworks 2021: the movie!