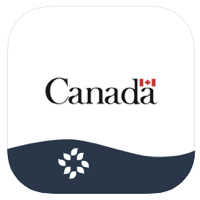 The Governement of Canada has created a great iPhone app to help you with COVID-19. It helps you determine what actions and next steps you should take. Recommendations are personalized and based on your personal risk factors. And, you will receive timely updates with important news and alerts from Canada s Ministry of Health. Recommendations and content are automatically updated based on the latest guidelines related to COVID-19.

In case you are concerned about security: "You will only be asked to provide your age, postal code, and device location. The data you provide will be combined with all user data and used to inform the provincial COVID-19 response, and to allow you to receive location-based alerts." "Your data will not be sold. Your data will not be used for any purpose other than health care." "We follow industry best practices for data security and privacy. The data you provide is always encrypted and is stored in Canada."

Click here to get the Canadian COVID-19 App!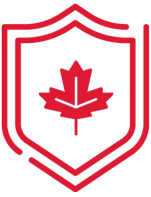 CIRA is the Canadian Internet Registry Authority (responsible for domains in the .CA TLD) CIRA Canadian Shield is free, enterprise-grade protection for individual Canadians and their families designed to defend against malware and phishing attacks. You can configure your computer, phone, tablet or even your WiFi router so that all your home devices are covered. . According to CIRA your DNS data is kept private and stored in Canada. Need the extra features in a commercial service? Commercial versions for small business are also avaiable (CIRA DNS Firewall)

Click here to find out more about the CIRA's Canadian Shield!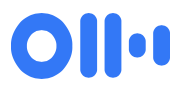 We are all freaked out about Zoom recordings but what if you used Otter to provide a transcript of a Zoom recording. Otter.ai is an Artificial Inteligence assistant that can convert voice converstaions into Transcripts for rich notes of meetings, interviews, lectures and other important voice converstaions. It can be integrated with Zoom and has pricing for individuals and teams.

Click here to find out more about Otter.ai!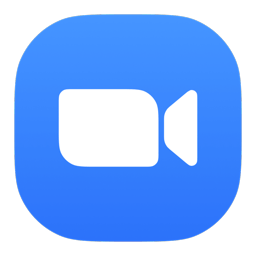 In case you haven't heard, in response to various security concerns, Zoom has shifted all its engineers from feature development to security. And Zoom has patched some significant security issues discovered by Objective-See's Patrick Wardle. But you can play your part in keeping your Zoom sessions safe and private. The Washington Post wrote a concise article on keeping your Zoom calls safe.

Click here to to see the Washington Post Zoom safety article!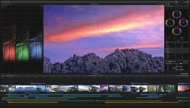 Well, free for 90 days anyway. Apple has provided demo versions of its Pro Apps (Final Cut Pro and Logic Pro) that are free for 90 days. And Apple is providing tutorial pages to help get you going quickly. If you've got too much time at home and always wanted to be a Pro Audio/Video engineer there has never been a better time to get your feet wet.

Click here to get your 90 day free Final Cut Pro!