If you're like me you hate listening to the sound of your recorded voice. And I don't like seeing myself in FaceTime or Zoom either! Like Jet's broadcaster Dennis Beyak in his Bell MTS commercial I need another "once-over" - or two! So, looking for something to spruce my appearance up led to Zoom's "Virtual Background" feature. You can use stock backgrounds or provide your own. You need a fairly hefty computer config to be supported but if you are interested the instructions are pretty easy!

Click here to find out about Zoom's Virtual Backgrounds Feature!



Zoom was intended to be a tool for the Enterprise. But in the last week hundreds of thousands of people signed up and began hosting not only more personal but also publicly announced Zoom meetings. Conferences became virtual. And that turned out to be a problem as unintended consequences ensued and we all had to learn a new I.T. term: "Zoom Bomb". It seems that malefactors got into the Zoom meetings and began broadcasting pornography. In some cases meetings had to be shut down entirely. Ah, the times we live in...

Click here to read more about the Zoom Bomb!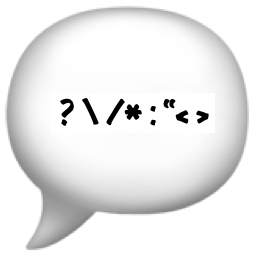 No, I'm not swearing at you! Those are the characters you should avoid using now that you are working with files via web-based methods like Rumpus, Synology and QNAP. Users have been finding out just how friendly and forgiving the macOS has been with illegal Samba characters now that they are using web interfaces to acquire and save files to remote servers. Using these illegal characters can cause files and folders to disappear and uploads/downloads to fail.

AND DON'T PUT SPACES AT THE BEGINNG OR END OF FILE/FOLDER NAMES!


Lucy misses you all and has offered to do a 10 minute "Virtual Therapy Dog" session on Zoom this Friday at 12:00 noon Central Time. Alex will answer general questions about I.T. (or Lucy). And if you don't already have Zoom its easy to download and install from Safari or Chrome without requiring any admin credentials. Accounts are free - and we all know that when things are "free" on the internet that means "Yes, You are the product".

Click here to to get the Zoom Meeting ID details for our Virtual Therapy Dog!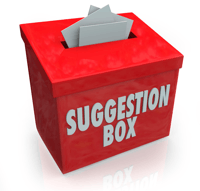 Everyone is scrambling to adapt to new workflows for the Remote/Work from Home era. From Adobe Connect to Zoom we are all learning how to work together from apart with tools like Remotix, Skype, Microsoft Teams, Calendly, Syonolgy and more!. We'ld just like to say that at Precursor Systems we're here to help.

We would love to hear from you with your comments and suggestions about how Precursor can tailor its support services to your Work from Home requirements. Please let us know how things are going and how we may better help you. And don't forget to eat healthy, take breaks, talk to friends and family, and exercise.

Click here to email your suggestions to support@precursor.ca!