MacAD.uk is the UK's technical conference where Apple admins, developers and managers network, learn and share. It will take place March 24-25 at the London Film Museum and this year Alex will be presenting on the use of FileMaker and REST API integrations to increase value of the service offerings that small Managed Service Providers offer their clients. Alex attended MacAD.uk previously in both 2017 and 2018.

Click here to find out more about MacAD.uk!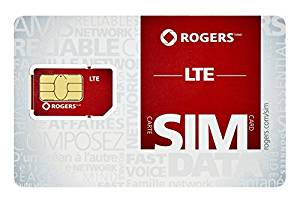 These days, MFA (Multi Factor Authentication) is all the rage. i.e. Something you have + Something you know. But did you know that using your cel phone number to receive a text messaged code may NOT be safe! Ouch! Yes Virginia, there is something now called SIM hi-jacking. It's a complicated subject that doesn't lend itself to just one paragraph in our newsletter so we have written an article to explain the issue and how to protect yourself.

Click here to find out more about protecting your iPhone from SIM-jacking!

Since identifying some discord amongst "pro" Mac users a few years ago, Apple has gone all out to beef up its Pro lineup and address customer concerns and wish lists. The iMac Pro was just the beginning. The new Mac Pro which became available earlier this year is a BEAST of a powerful computer and the new 16" MacBook Pro not only blows the doors off of previous models but finally addressed some pain points that have been causing grumblings for years - including the new much-improved keyboard and a physical instead of digital Escape key. Now if rumours are true it looks like we might be seeing a new iPad Pro soon. We loved our first iPad Pro and Apple Pencil and can't wait for new version.

Click here to check out Apple's Pro line-up!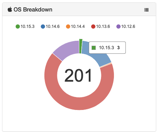 munkireport is the incredible open-source project from Arjen van Bochoven we use to monitor Managed Software Center. But Arjen's brilliant project - which incorporates more than dozen underlying technologies - does so much more for Mac admins. Alex spotted some Jamf admins posting a coloured "donut" chart of their Catalina adoption and wanted to see what Precursor's OS adoption pattern looked like in munkireport. But munkireport only offered a bar graph. So Alex put on his big-boy programmer pants and made his own donut graph using javascript D3. Then he shared out the new custom widget to the munkireport community on GitHub.

Click here to to see Alex's custom munkireport widget on github.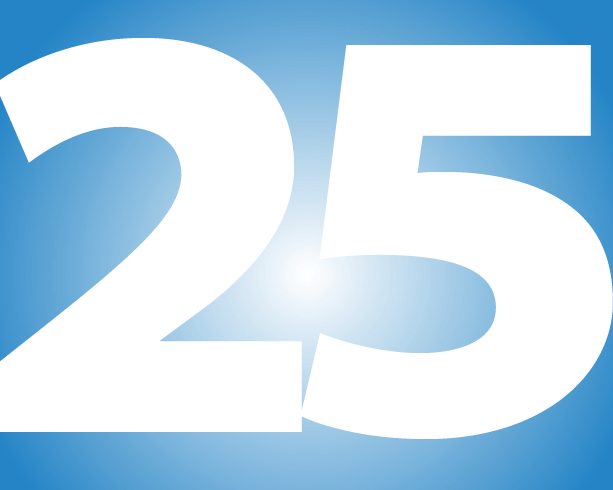 It is already a year ago that we began our 25th Anniversary celebrations on March 1. We coded a Dark Mode version of our web site, made Collectors Cards, an Anniversay Quiz, and hosted an Anniversary Party with a live band at a downtown watering hole where we gave out goodie bags and Customer Appreciation plaques. And we reminisced about what it was like in the old days...

But the old days are gone! So what will happen in year 26? The big news will be new waves of security and management technologies. Over half of our clients have left the now deprecated macOS Server and moved onto NAS products like Synology. And about half of our clients are now using MDM (Mobile Device Management) for enhanced security and management of their fleet - and we expect the rest of our clients to be utilizing this technology by the end of the year! Plus we have other projects in development to increase our clients' security. Stay tuned to upcoming editions Precis for more info...

Click here to take a nostalgic look at our 25th Anniversary web site!