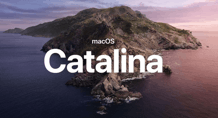 This October, Apple will release its latest Operating System, macOS 10.15 Catalina. We have been looking forward to Catalina (and running it in beta) ever since Apple debuted it at the Apple World Wide Developer Conference in June. Catalina brings some amazing security improvements to your computer but also will bring a lot of changes and some of your software may no longer be compatible!

Click here to read out Primer about the changes coming in Catalina!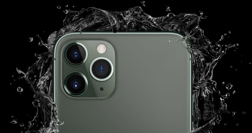 Apple introduced iPhone 11 and iPhone 11 Pro at an event in September. The focus was on the camera's new capabilities (pun intended). The iPhone Pro's new three lens camera offers incredible improvements in both photography and video. If you use your iPhone primarily for photos and videos then your time has come. And if you are a Philadelphia Eagle's fan then you can finally get a phone in your team's colour - Midnight Green!

Click here to find out more about iPhone 11!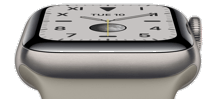 Apple Watch 5 was also part of Apple's September announcements. Watch 5 combined with the new WatchOS 6 is basically independent of your iPhone with the ability to take calls and use the App Store without your iPhone being handy. And its watch face is finally lit ALL-THE-TIME (like a "real" watch). That was enough to make me upgrade from my original five year old Apple Watch - and I am loving the new model!

Click here to find out more about Watch 5!


Alex Narvey will be speaking at this year's MacTech Conference - October 16-18'th in L.A. The MacTech Conference is a major event for Apple IT Pros, Enterprise and consultants where Apple s announcements of the year including new OSes and hardware meet reality. According to MacTech, Alex's presentation will one of the "interesting, thought provoking sessions from amazing speakers coming from around the world to share their knowledge".

Previously, Alex attended MacTech Conferences in 2010, 2011, and 2013. He is excited to be going back as a presenter this time.

Click here to find out more about MacTech conference!


Nemetscheck continues its annual upgrading of Vectorworks with the new 2020 edition now available. We have already begun deploying the 2020 version to some of our Clients with a Service Select contract so that they may enjoy the new live Data Visualization and Geographic information System integration - among other improvements.

Click here to learn to see what's new in Vectorworks 2020!