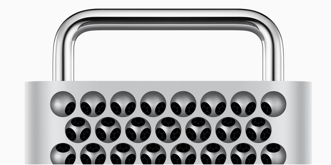 Casual Mac observers got a little concerned when the new iMacs debuted recently without the T2 Security chip. But if they were worried about the future of the Mac they needn't have been. Apple introduced a brand new Mac Pro model at the recent World Wide Developer Conference that will ship this Fall that can only be described as "a Beast". This fire-breathing dragon of a Mac, when fully configured, can drive eight 32" 8K displays at the same time!

Returning to the tower form factor, bringing back the "cheese grater" ventilation holes, and adding abundant and impressively easy to access upgradability shows that Apple is listening to its customers - just like it did in addressing weaknesses in the MacBook Air lineup earlier this year. The future for the Mac looks bright!

Click here to preview the new Mac Pro!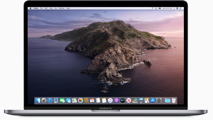 WWDC also introduced macOS 10.15 Catalina which will also be released this Fall. In Catalina, Apple will finally cut off support for 32-bit applications. so PowerCADD users and various Scanner Software had better watch out! Catalina will split iTunes into separate Music, Podcasts, and Apple TV apps - much like on iOS. And a great new feature called SideCar will allow you to use your iPad Pro and Apple Pencil as a drawing tablet for the Mac! There are too many new features to discuss here but we will talk more about Catalina when it ships in the Autumn.

Click here to find out more about macOS Catalina!


Another WWDC highlight this year was the coming out party for iPad OS. Yes, the iPad gets its own operating system this fall. All grown up and paired with a Smart Keyboard and the incredible Apple Pencil, the iPad makes an amazing productivity tool. iPad OS has apps designed for a large Multi Touch display, Multitasking made simple with intuitive gestures, and the ability to drag and drop a file with a fingertip.

Click here to preview iPad OS!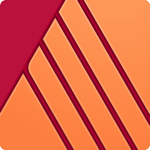 Affinity Publisher, the Adobe InDesign competitor and sister product to Affinity Photo and Affinity Designer has finally come out of beta and is available for purchase. Publisher has essentials like master pages, facing page spreads, grids, tables, advanced typography, text flow, full professional print output and other amazing features. And its only $54.99 CAD one time purchase (for a limited time 20% off). Compare that to $33.99 US PER MONTH for Adobe InDesign!

Click here to find out more about Affinty Publisher!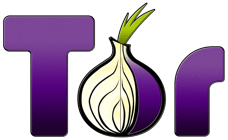 Maybe you've seen the frightening Experian commercials while watching American TV. Or maybe you've been cold-called by an I.T. Services company trying to scare you into purchasing Dark Web Scanning. Well, fear no more! Precursor Systems has added Dark Web Scanning to our basic package and all Precursor Support Plan customers will be getting it for free. The report we generate on your behalf will list user identities and describe in detail what breaches they have been involved in and what sort or data has been breached. The scans will be presented company owners/managers and if you are further down the chain you can ask to see what we found out about your email address. Look for our Dark Web Scanning Report - coming this Summer.

Click here to learn what Dark Web Scanning is!