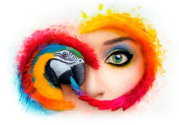 At the recent Adobe MAX conference Adobe released an October 2018 update to Creative Cloud which appears as Desktop apps labelled 2019. In doing so Adobe broke the way most licensing and deployment happens for Creative Cloud for Teams users giving Adobe administrators a major headache. But end users only get the enjoyment of new versions! One new component is Adobe Premiere Rush CC, which Adobe bills as the first all-in-one, easy-to-use video editing app for social media creators, simplifying video creation and sharing on platforms including YouTube and Instagram. Other features include:

Photoshop
An expanded Content-Aware Fill workspace in Photoshop CC that offers greater precision and control to save editors valuable time when working with their images.
InDesign
A new Content-Aware Fit feature in InDesign CC that intelligently detects an image and crops or fits it to an image frame automatically.
Illustrator
New Freeform Gradients in Illustrator CC that enable the creation of natural gradients.
Precursor will be updating our clients with the latest Creative Cloud 2019 apps soon. (But we have to completely revise our deployment technique now that Adobe has killed off Creative Cloud Packager - the previously Adobe recommended method for us deploying!) So look for CC 2019 soon!

Click here find out more about Creative Cloud 2019!



Hot on the heals of Adobe Creative Cloud 2019, Extensis has released a new version of Suitcase Fusion to offer support for the new CC 2019 apps. Suitcase Fusion 9 will be available to subscribers to Suitcase TeamSync immediately. Organizations with less than three user can buy a permanent license. Organizations with more than 3 users require a subscription - much like Creative Cloud! Do you sense a pattern?

Click here find out more about Suitcase Fusion 9!



Did you know that an important provision of Canada's Digital Privacy Act becomes affective November 1, 2018. Canadian companies are required to tell consumers when personal information is at risk due to a data breach. After Nov 1 if your company suffers any type of loss of personal information that causes a real risk of significant harm your company will have to report it to the Privacy Commissioner of Canada and notify all individuals affected or risk a $100,000 fine per individual that should have been notified! Time to get to know the The Personal Information Protection and Electronic Documents Act (PIPEDA).

Click here to find out more at the Office of the Privacy Commissioner of Canada!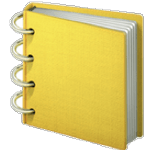 With the introduction of iOS 12 and macOS 10.14 Apple has extensively updated its privacy web site https://privacy.apple.com. You will want to check it out for its wealth of information on what Apple is doing to protect your privacy. And Apple now has a way for you to download your personal archive. But don't forget, most Apple data is stored on your devices, so Apple can t turn over what it doesn t have. And any data it collects from Apple News, Maps and Siri is anonymous and can t attribute to individual users.

The same is not necessarily true of other internet services you may use including Facebook, Twitter, Google, etc. So we have put together a handy dandy guide of how to download your personal archive from ALL of these places and find out just what they know about you and your preferences.

Click here to find to see our Precursor Archive Privacy Guide!



As of Friday, October 12 th Apple Inc. has closed the Apple Business Affiliate Program. This is a logical step as the Apple Consultants Network moves from Apple's Retail division to Apple's Enterprise division. Precursor was an Authorized Apple Value Added Reseller from 2003 to 2013 and a member of the Apple Business Affiliate program from May 2014- October 2018. A new program for Apple certified consultants to participate in will become live in the U.S. later this Autumn with Canadian participation to follow in 2019. We look forward to the new program. Watch this space for news!

Click here to read out press release!