Does iPhone season come every Autumn? You bet it does! Apple took the iPhone X to the Max today announcing the iPhone XS, the iPhone XS Max, and the iPhone XR. The XR will bring edge to edge screen to users at a value price using LCD technology. Meanwhile the OLED display on the Max (and its battery) are the biggest Apple has ever shipped. You need to watch the intro video just to see the new depth of filed adjustments that can be made AFTER the photo has been taken! The other improvements are too numerous to mention. The iPhone XS models will be available to pre-order September 14th, while the XR model will be available for pre-order on October 19th.

Click here find out more about iPhone XS!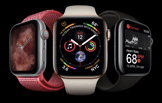 Apple made astonishing improvements to the new Watch Series 4 as a communication and healthy living tool. In addition to edge-to-edge design that features more than 30% greater display size, there is the amazing live heart ECG, and also fall detection. Plus, Canadian Apple Watch fans will be happy the new Apple Watch Series 4 cellular version will be finally be coming to Rogers (as astute viewers of the presentation slide deck noted). Apple Watch 4 will be available to pre-order starting Friday, September 14th.

Click here to find out more about the new Apple Watch Series 4!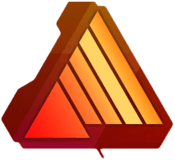 It's only in beta right now, but after "thousands of hours" of development by Serif, Affinity Publisher is finally here! An affordable alternative to Adobe's InDesign! And Affinity has already delivered substitutes for Photoshop (Affinity Photo) and Illustrator (Affinity Designer) and of course Publisher shares the interface and is fully integrated with them. The shipping apps are available on the App Store for basically the cost of a one month subscription to Creative Cloud. And while in beta, Publisher is free!

Click here to find out more about Affinity Publisher!


Nemetscheck announced the release of Vectorworks 2019 concentrating on "customers most common workflows and usage patterns to increase their overall productivity with Vectorworks products across the board. Innovations and improvements significantly improve the 2D and 3D aspects of the software, including BIM modeling, 2D documentation, and presentation workflows, for designers such as architects, landscape architects, entertainment design professionals, and interior designers.

Click here to find out more about Vectorworks!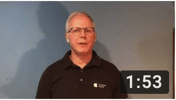 At Precursor, we always have something on the go in our "Muppet Labs". Sometimes it is a resounding success like our implementation of Managed Software Center. And sometimes they are "close but no cigar". One labour of love that might fit the latter description is our work on a pet project called "Tools of the Trade" -- something that only another Apple Consultant could love. But before we retired the project altogether we made a set of videos to describe just what it does. Caveat: video production standards are shocking low; lighting is pretty pathetic; and no, those are not earings I am wearing, they are my Apple AirPods used in this case as the microphone.

Click here to check out our embarrassing videos!