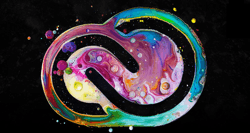 Adobe announced the new 2018 edition of Creative Cloud at the Adobe MAX conference in mid October. There are feature updates to the flagship applications including Photoshop CC, InDesign CC, Illustrator CC and Premiere Pro CC, and ongoing expansion of the Adobe Stock service. There are also four brand new major applications:

Adobe XD CC
for experience design
Adobe Dimension CC
for 2D to 3D compositing
Character Animator CC
for 2D animation
Adobe Photoshop Lightroom CC
an all-new cloud-based photography service
Creative Cloud apps are still subscription only of course. And to keep us on our toes the new apps drop any reference to the year in their names and become simply e.g. "Photoshop CC". Precursor has already added the new 2018 CC apps to our Managed Software Center and is ready to provide them to licensed customers when they are ready.

Click here to find out more about Adobe CC 2018!


In our never ending quest to find you the best solutions to support your business Precursor is now proud to be a member of the Dropbox Partner Network and a Registered Dropbox for Business Reseller. Dropbox for Business is the company's premier offering starting at $17.50 CAD /mo. (min 3 users) for Standard. This includes 2 TB of space with 120 day file recovery, 256 bit Encryption, Smart Sync, and Office 365 integration. The Advanced edition (at $27.50 CAD / mo.) offers unlimited space, device approvals and more.

Click here to see our Dropbox for Business feature comparison!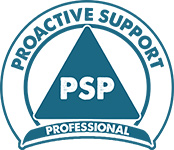 Proactive Support Professionals continually monitor computers, servers, networks, and other information technology infrastructure for signs of potential issues. Through the use of cutting edge technology, keeping current with the latest industry news, and steady communication with their users, Proactive Support Professionals=a0resolve issues before they=a0become disasters. Precursor is now a certified Proactive Support Professional - having taken our training in May of this year. We were an early partner utilizing Watchman Monitoring as the engine for our Precursor health agent and it has been essential to our efforts. In fact, one of our real life cases where Watchman helped save the day is mentioned on the Proactive Professional Support Stories page!

Click here to find a Proactive Support Professional near you!


In case you were wondering, yes! I stayed up until 2 am on October 27th to order my new iPhone X. It is a long and shameful history of me staying up all night for Apple that goes all the way back to System 7 in 1991 when I had to stay up all night to download a set of floppy disk images over a 24 baud modem! (Don't tell anyone!) Even though I managed to get in to the AppleStore at 2:12 am the wait time for delivery was already pushed to Mid-Late November. So some time in the next 3-4 weeks you can start pestering me for a look at the famous iPHone X notch!

Click here to watch the iPhone X movie!


Did you know that you can shop the Apple Store online AND support your local friendly neighbourhood consultant? Precursor Systems is an Authorized Apple Business Affiliate so just enter the Apple Store through our special link on the Hardware page at Precursor.ca! And this is not just for Macs. You can shop the Apple Store for iPhones, iPads, the Apple Watch, Apple TVs, and all their accessories! And the new Apple Car!

Okay, maybe not the Apple Car...

Shop the Apple Store online via our Apple Business Affiliate link!