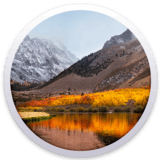 macOS High Sierra arrives September 25! It is one of the bigger macOS releases with a great deal of "under the hood" work including a whole new file system. But don't panic. If you have an iPhone you already switched it over to APFS and you probably never even noticed. At Precursor, we have been testing developer builds of macOS High Sierra since Apple's WWDC in June and are now using the developer's Golden Master. Results have been excellent. But, as usual we do NOT recommend you rush to upgrade your Mac to a "point zero" release of a new major macOS version. For example, Microsoft has already warned that there may be issues with Office. We will advise Precursor Support Plan clients when the coast is clear and help you schedule your upgrade. Stay tuned!

Click here to find out more about macOS High Sierra!



Office for Mac 2011 14.7.7 patches critical bugs and vulnerabilities in Microsoft's office software suite for Mac that can "overwrite the contents of your computer's memory with malicious code." This is the final security update for Office 2011, as Microsoft ends its support: "Office for Mac 2011 will no longer be supported after October 10, 2017." Yikes! Keep your office secure with the latest security patches for Microsoft Office 2016 by subscribing to Office 365 for Business. Precursor Support Plan clients who are not already on Office 365 received quotes last week. If you are still using Office 2011 (may it R.I.P.) please contact us now to find out how to keep your office (and Office) secure.

Click here to shop for Microsoft software at Precursor.ca!


Many of our clients remember Precursor as an Apple Authorized Reseller (2004-2014) but since 2014 we are an Apple Business Affiliate. As an Apple Business Affiliate we sport special links on our web site that take you in to the AppleStore Canada where you can shop direct from Apple AND support your local consultant (Precursor) at the same time! For larger, more complicated purchases we can contact our special dedicated Apple Store for Business Rep to give you white glove service. Thank you to all our clients who have shopped the AppleStore through our custom gateway. We appreciate your support.

Click here to shop at the AppleStore via our Business Affiliate links!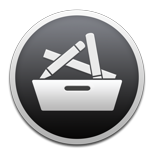 The Precursor Managed Software Center has quickly become our most popular support offering. So much so that we have added support for Apple's iWork apps (Keynote, Numbers, and Pages) and Adobe's Creative Cloud software suite. Clients can install approved and tested software and keep it up-to-date clients can keeps their computers up-to-date by simply logging out at the end of the day and letting Managed Software Center work its magic.

Click here to find out more about our Managed Software Center!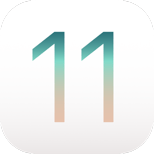 It will be available on September 19 and Apple calls iOS 11 a giant step for iPhone; A monumental leap for iPad. Just watch the WWDC event from June if you don't believe it. The iPad is really maturing as a multi-tasking work platform. We've been using the developer builds since June and so far the feature we love most is the Do Not Disturb While Driving feature on iPhone.

Click here to find out more about iOS 11!