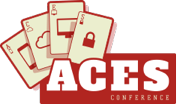 Precursor founder Alex Narvey will be speaking at ACES 2017 in Phoenix, Arizona which runs from May 31 and June 1. This will be the third annual ACES conference designed by Mac consultants for Mac consultants and the focus is on the business side of I.T. Topics include branding, automation, contracts, business maturity date, and more. Alex will be presenting on lessons learned from his 23 years as a Mac Managed Services Provider.

Click here to map out our training and certifications!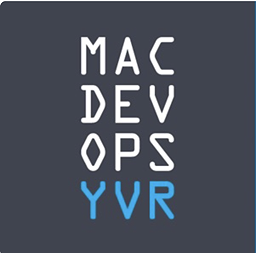 On June 5-6, Alex will be in Vancouver, B.C. for the third annual MacDevOps YVR conference. The MacDevOps conference, put together by the West Coast Grand Daddy of XSAN -Mat Xavier- has expanded to two full days and features presentations by top technical people from Google, DropBox, FaceBook, Disney and more. I am really looking forward to it!

Click here to map out our training and certifications!


Another new feature for you! Sometimes its the little things that matter. Most Precursor customers have access to a great Out-of-Office message page in their Kerio Connect webmail. But finding it for that one vacation a year can be hard. The answer is either to get a vacation every month or use our new ShortCut available in the handy-dandy Precursor "P" icon in your top menubar. Say it with me: o-o-o !

Click here to discover more about the Precursor Contact Menu!


FileMaker, an Apple subsidiary, has released the FileMaker 16 Platform packing powerful, sophisticated new features that help teams solve business problems quickly and easily. Updates include:

Mobility: The addition of animations and transitions with scripts provide visual cues to help orient users as they navigate through their custom apps on the FileMaker Go app. Enhanced signature capture for the FileMaker Go app allows users to sign documents on iPad and iPhone just as they would on a paper form.

Integration: Easily exchange data with other web services and applications using enhanced cURL options and predefined JSON functions in FileMaker Pro.

Development: The new Layout Objects window provides a hierarchical list of all objects in a layout. This makes it easy to make changes to an object without having to ungroup the entire set of objects.

Security: Simplified credential management with OAuth 2.0 using third-party authentication providers improves security and safety of custom apps. Existing Amazon, Google or Microsoft Azure account credentials now can be used to log into FileMaker-based custom apps.

Precursor Systems is a long-time member of the FileMaker Business Alliance, a FileMaker Reseller and a FileMaker Developer.

Click here to find out more about our FileMaker solutions!