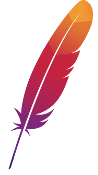 Not that the average customer would care, but the Precursor web site has gone through a major recoding recently! I finally retired our NetCloak driven customer service web site and rewrote everything using modern best practices. NetCloak was a plugin architecture that debuted for WebStar and was upgraded to work with OS X and apache web servers. NetCloak utilized a natural english programming language that was incredibly easy to use and allowed us to build a sophisticated customer service web-site that was customized to individual client's needs.

Unfortunately, development on NetCloak halted around OS X 10.5 and to make it run on OS X 10.6 and higher involved some heavy duty home-made workarounds. Finally, I had to bite the bullet and recode the entire site using technologies like Sever Side Includes, PHP, and Perl scripts. As a result, the site is now faster, more secure (completely HTTPS) and offers some highly requested new features. For those who enjoy tales of geekery the complete story is available in our revised WebSite Odyssey document that first appeared during our 20th Anniversary celebrations in 2014.

Click here to read about our Web Site Odyssey!



Re-engineering the infrastructure of our web site had some added benefits: we were able to add in some much requested customer service features. For starters the new Trouble Report Form finally allows you to upload a screen shot. And all that work with PHP opened up a whole new world of REST API possibilities. We have now integrated the Trouble Report Form with our ZenDesk account and with the FileMaker database running the Work Reports that are sent out to your boss. The intergration, which takes advantage of RESTfm for FileMaker, not only condenses and distills the amount of email being sent back and forth but cuts our time spent reporting and documenting by astonising amounts. Long live RESTful web services!

Click here to suggest another new customer service feature!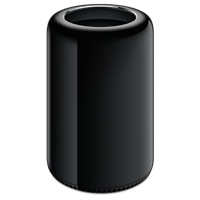 Since the day Steve Jobs returned to Apple in the late 1990's the company has been one of the most secretive in the world. Jobs stopped the the leaks coming out of Apple so that he could drain the swamp of $2 billion of unsold inventory the company was sitting on. He hired Tim Cook from Compac a self proclaimed "Atilla the Hun" of inventory and the rest is history. Apple's secrecy has continued unabated until this April when the company invited 6 hand-picked journalists to tell them that a new Mac Pro is coming is coming in 2018 that will feature an extensible modular design. And companion pro Apple displays are also under development. Huzzah!

Click here to see the read Neil Cybart's think piece about the Mac as Apple's Achilles' Heel !


Alex Narvey is now ACSP 10.12 certified. That's Apple Certified Support Professional in case you were wondering. Apple says that ACSP "verifies an understanding of Mac OS X core functionality and an ability to configure key services, perform basic troubleshooting, and assist end users with essential macOS capabilities. This certification addresses the technical skills needed by a macOS specialist who works as a support professional or otherwise assists macOS users with technical issues. Alex first became ACSP (or its equivalent ACHDS) certified in 2004 for Mac OS X 10.3 (see Precursor PS-PR-04-06-28) and is happy to be constantly upgrading his skill set with the new ACSP 10.12 designation.

Click here to map out our training and certifications!


Alex Narvey is now certified an Apple Certified Associate for Mac Integration 10.12. Apple designed the Mac Integration course to integrate a Mac into an existing Windows or other standards-based network , and achieve compatibility and interoperability with Windows. Alex first became ACA-MI certified in 2016 for Mac OS X 10.11 and holds a variety of macOS certifications

Click here to map out our training and certifications!