At Apple's World Wide Developer Conference (WWDC) today Apple renamed OS X to macOS and announced that a new version, macOS Sierra, will ship this Autumn. macOS Sierra will increase integration with your other devices sporting universal clipboard. It will allow you tp unlock your computer with your Apple Watch. iCloud Drive will allow to automatically save space on your Mac. And Siri finally comes to the Mac platform making Search more versatile than ever.

We are downloading the Developer Beta as your read this! ;-)

Click here to see the preview of macOS Sierra!



In addition to the new macOS, Apple also debuted new watchOS, tvOS, and iOS versions at WWDC in San Francisco today. iOS 10 was a particularly big project as your phone becomes ever more integral to daily life with enhancements to Messages, Photos, Music, Maps, Home Automation, and Health. It will even have multi-lingual typing without switching keyboards. And all this work comes with a renewed commitment to privacy by means of end-to-end encryption of all data, and a concept called Differential Privacy.


FileMaker 15 has arrived with improvements to: Mobility, Automation & Integration, Ease of use, Security and Performance. Mobility improvements include support for 3D Touch and iBeacons. The platform continues to receive polish as FIleMaker 15 finally gets an in-app update mechanism. And to simply the complex licensing structure there is now FileMaker Licensing for Teams to allow users to get the most out of FileMaker on every device.

Precursor has been a member of the FileMaker Business Alliance since 2008!

Click here to find out more about our FileMaker Solutions!

Precursor founder Alex Narvey upgraded his Apple Mobile Technology Competency at a special workshop at Apple's corporate office in Reston Virginia in May. Mobile Technology Competency is a designation Apple uses to denote expertise in the management and deployment of iOS devices. Alex first attained Mobile Technology Competency from Apple when it was first offered in 2011.

Click here to find out more about our Mobility Solutions!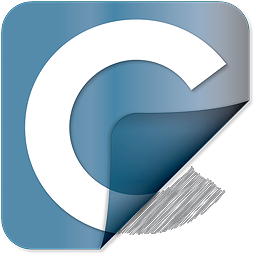 A favourite tools in our bag of tricks is the venerable Carbon Copy Cloner, Bombich's software peerless backup utility. We have been using Carbon Copy Cloner both on servers we support and in our office for years. And now, we are please to report that Precursor is a Carbon Copy Cloner Reseller. Easy to use, versatile and easy to recover from, CCC (as we affectionately call it) is the Bomb(ich).

Click here to check out Carbon Copy Cloner and our other Backup Solutions!