Alex Narvey is now ACSP 10.11 certified. That's Apple Certified Support Professional in case you were wondering. Apple says that ACSP "verifies an understanding of Mac OS X core functionality and an ability to configure key services, perform basic troubleshooting, and assist end users with essential OS X capabilities. This certification addresses the technical skills needed by a OS X specialist who works as a support professional or otherwise assists OS X users with technical issues.

Alex first became ACSP (or its equivalent ACHDS) certified in 2004 for Mac OS X 10.3 (see Precursor PS-PR-04-06-28) and is happy to be constantly upgrading his skill set with the new ACSP 10.11 designation.

Click here to map out our training and certifications!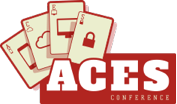 Precursor founder Alex Narvey returns to the second annual ACES conference May 4-5 in Austin, Texas. The ACES conference is focused on the business of being an Apple consultant. In addition to a full slate of presenters, Apple will be present this year to present an update on the Apple Consultants Network program. And the podcasters from Comman-Control-Power who interviewed Alex last year (see Precis 5/11/2015 ) will host a panel discussion.

Click here to find out more about the ACES Conference!


The new Kerio Anti-spam extension provides an advanced level of spam filtering on incoming messages in Kerio Connect. Kerio Anti-spam uses the Bitdefender online scanning service and replaces the SpamAssassin's SURBL and Bayes filters. Kerio Many of our Precursor Support Plan clients are already using Kerio Connect for email, contacts, calendars and chat. Now that the Anti-spam extension is available as an add-on we are happy to report that over 80% of our them have already signed on and have noticed a significant improvement to spam filtering - both in better positive identification and in fewer false positives!

Email
Enterprise level email features on a small business budget
Calendars
Calendaring with free/busy scheduling, sharing, and delegation
Contacts
Personal and global contacts with sharing and delegation
Chat
Full featured instant messaging with group chat
Precursor has been a certified Kerio vendor since 2006 and we feel this makes the Kerio Connect product stronger than ever!

Click here to find out more about Kerio Connect for Email, contacts, calendars and chat!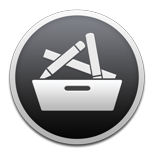 Our Managed Software offering has been very popular and over 50% of our Precursor Support Plan clients are now in the program. Managed Software Center protects your network and empowers employees by allowing them to acquire vetted Apple and 3'rd party software and apply approved updates without the requirement to be an admin user. The Managed Software Center is based on the Munki project pioneered at Disney Animation Studios. We have customized the Precursor version to the needs of our Precursor Support Plan customers.

Click here to find out more about our Managed Software Center!



I've heard it said that the internet is a dangerous place - and I have to agree. And as the internet gets more dangerous, the techniques to protect yourself have also improved. If you don't follow this stuff carefully you may have missed it so we have put together a few tips on some things you can do to better secure your digital life.

Click here to view our Security Tips!