Did you know that you can shop the Apple Store online AND support your local friendly neighborhood consultant? Precursor Systems is an Authorized Apple Business Affiliate so just enter the Apple Store through our special link on the Hardware page at Precursor.ca! And this is not just for Macs. You can shop the Apple Store for iPhones, iPads, the Apple Watch, Apple TVs, and all their accessories! And the new Apple Car!

Okay, maybe not the new Apple Car...

Shop the AppleStore through our custom links at hardware.precursor.ca


Precursor Systems is now a Cisco Meraki Partner capable of vending, deploying and maintaining Meraki's best-in-class, cloud managed, network security devices. Meraki invented cloud managed networking and Cisco loved it so much they bought the company! Now, Precursor carries the entire line of Meraki Security Devices including Routers), Switches, and Wireless Access Points to give your small business enterprise level security.

Shop for Meraki at hardware.precursor.ca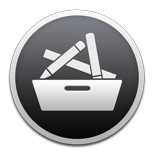 Did you know we now offer a managed software solution to our Precursor Support Plan clients. In many organizations Standard users are locked down and cannot install software on their device without the assist of an Administrator. This is intended to protect them from acquiring various malware and incompatible products and updates which can compromise their device and its productivity and in worst case scenarios affect their network and surrounding devices. But at Precursor we know that this can also lead to user frustration and diminishing productivity.

Managed Software Center protects your network yet empowers your employees by allowing them to acquire vetted Apple and 3'rd party software and apply approved updates without the requirement to be an admin user. Precursor's Managed Software Center is based on the Munki project pioneered at Disney Animation Studios. We have customized the Precursor version to the needs of our Precursor Support Plan customers.

Click here to find out more about our Managed Software Center!


Kerio has released Kerio Connect 9 - the collaboration server that handles shared mail, contacts, calendars, and messaging. The new version provides the web based Kerio Connect Client with a complete design refresh and includes significant interaction design improvements like making the Forward and Print buttons for mail messages at the top level. At the backend, I.T. monkeys like myself appreciate that the architecture is now fully 64-bit, IPv6 compatible, and can now be upgraded via the admin web client. Precursor clients who are using Kerio Connect will have their servers upgraded at no cost under the Kerio maintenance plan. We will be scheduling these upgrades during December and do not expect them to cause any downtime.

Click here to find out more about our Kerio Connect solutions!