The Apple Watch is here and yes, I have one. Like the good Apple Fan Boy I am, I stayed up until 2 am on April 10th to order it. I haven't worn a watch for many years but I quite like this one. What does it do? It is almost easier to ask what doesn't it do! Its forte is interactions referred to as glances where you can glean information quickly and act upon it without pulling out your iPhone. It can even remote control your Apple TVs! A colleague of mine in Toronto sent me a heartbeat - that was a little feaky - but definitely very cool! If you want to see it just ask next time I am at your location...

Click here to vote in our Apple Watch poll!



Precursor has been a Kerio Authorized Partner for many years: vending, configuring and maintaining various Kerio Connect Mail Servers. Now we are pleased to announce that Alex Narvey has taken it to the next level and has completed the training and examinations to be both a Kerio Certified Sales Professional and a Kerio Certified Technical Professional for Kerio Connect.

Kerio Connect is a superior email platform that makes email, calendars, contacts, and task management easy and affordable. With Kerio Connect, you have immediate, secure access to your communications anytime, anywhere, on any device, without complexity or expensive overhead.

Click here to read more about our email solutions at precursor.ca


Precursor founder and R.A.I.S. pioneer Alex Narvey was the special guest on the Command-Control-Power podcast (edition 099.75) entitled "RAIS-ing the bar with Alex Narvey". Podcast hosts Joe Saponare, Sam Valencia, and Jerry Zigmont, along with Alex, discussed the advantages of R.A.I.S. computing for small businesses.

R.A.I.S. (which stands for Redundant Array of Inexpensive Servers) is a method of providing a high level of redundancy at a very low cost bringing the advantages of enterprise level infrastructure into the budget of small businesses. Precursor maintains a dozen RAIS systems for customers now and the number keeps growing.

Click here to check out the RAIS page at rais.precursor.ca!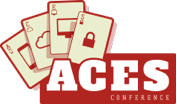 May 19-22 will see Alex at the ACES conference in New Orleans, Louisiana. The conference logo makes it look like a poker tournament but the ACES Conference is actually a conference "For Consultants, By Consultants" put together by two members of the Apple Consultants Network. This year's inaugural event will focus on how to make an Apple consulting business better. This is the first conference I will have attended that is completely business rather than technically oriented and I am really looking forward to it.

Click here to map out our training and certifications!


Thanks to everyone who has welcomed Lucy the Labradoodle into their premises and help socialize my puppy! Lucy is now a year old and has visited nearly everyone I do business with. She loves to go work and tells me that she misses you all! She is pictured here before she was shaved for the summer and before she lost part of her tongue to the evil Lulu!

Click here to see pictures and movies of Lucy the Labraboodle!