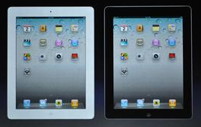 Apple announced a big update to its Post PC line-up today: the iPad 2. Coming to Canada March 25th, iPad 2 will be 33% thinner, have 2x the processor power and 9x the video performance but the same price point and battery time as the first iPads. Did we mention it also comes with front and rear facing cameras and will be available in white? No, really! And Apple is bringing both iMovie and GarageBand apps to iPad ($4.99 each) joining 65,000 other available iPad apps.

Click here to get more info on the iPad2!



Apple has revved up the MacBook Pro lineup with faster processors, bigger drives, better video performance, and a new I/O standard called Thunderbolt! The new lineup occupies the same price points as the old models but offer up to 2x the processing power with Quad i7 processors available in most models. Video performance in models with the Radeon video option is up to 3x as fast. And 750 GB hard drives and up to 512GB SSDs are available across the lineup.

Click here to shop for your MacBook Pro at hardware.precursor.ca!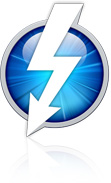 Apple is first to market with the Thunderbolt I/O and according to intel is likely to be the only computer manufacturer to have it in 2011. Thunderbolt is a new combined I/O that can handle all peripherals including hard drives, RAID arrays, and even Cinema Displays -through compatibility with the Apple Mini DisplayPort connector. Thunderbolt is up to 20 time faster than USB 2.0, 12 x as fast as FireWire 800, and 2x as fast as USB 3.0! It offers dual channel support and can operate up to 6 peripherals in a daisy chain supplying up to 10 Watts of power to devices that require it.

Click here to read more about Thunderbolt technology!


Apple has loosed the beast and Mac OS X 10.7 Lion Preview is now available to members of the Apple Developer program. Lion is expected to debut this summer and features iOS integration with AirDrop, Mission Control, LaunchPad, Full Screen Apps, AutoSave, Versions, Resume, and much more. Now Lion Server is built-in as an optional install and comes with Wiki Server 3, File Sharing for iPad and PRofile Manager to manage your Mac and iOS devices. In addition to being an Apple Developer, Precursor has also been asked by Apple to be part of the seed program on this version and so we are testing both Lion client and server editions right now! Cool!

Click here to read more about Mac OS X Lion!


Precursor founder Alex Narvey is once again heading to the BMO Institute for Learning in Toronto from March 13-18th for Apple Connect 2011. AC 2011 is a week-long technical training camp designed for people whose businesses are defined by "an ability to deliver superior services to their clients using Apple products and technologies." The agenda for AC 2011 features real-life implementation, troubleshooting, and best practices delivered by Mac OS X and iOS subject matter experts, Apple senior engineers, Apple curriculum authors, and Apple evangelists. Invitees include qualified individuals such as: advanced support personnel at an Apple Authorized Reseller and members of the Apple Consultants Network. This will be the 8th Apple training camp Alex has gone to since 2005 and promises to be the best yet.

And, for the third year in a row, Alex Narvey of Precursor Systems will be one of the sponsors of the ACN Meet & Mingle, a gathering of members of the Apple Consultants Network in Canada that will be taking place as part of Apple Connect 2011 at the BMO Institute for Learning in Toronto.This year's sponsors include: Precursor Systems of Winnipeg, MacTweek and MacMedics of Toronto, Monkey Consulting of Vancouver, and IronGate Consulting of Ottawa.