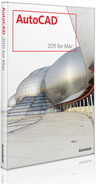 Perhaps nothing speaks to the resurgence of the Mac OS more than the return of AutoDesk's AutoCAD to the platform after an 18 year absence. That's right! AutoCAD for Mac will appear this Fall -sometime in October and will sell for the same price as the PC version: $3995 U.S. AutoDesk is so pumped about Apple that it plans to offer a FREE companion App for iOS devices like iPhone and iPad to let you work with DWG files on-site. And not to be outdone, VectorWorks continues it's string of yearly updates with VectorWorks 2011 to be released September 14th - buy 2010 now and get VectorWorks 2011 for FREE!

Click here to vote in our CAD poll and get some key links to the new CAD software!


While AutoCAD took its 18 year sabbatical, Suitcase was hard at work for the Mac OS the whole time.. The latest version, Suitcase Fusion 3, is the best ever. Sleek and fast, the new version offers Illustrator and InDesign autoactivation for CS3, CS4 and CS5 and for the first time provides Photoshop CS4 and CS5 autoactication plug-ins. The new Suitcase also also offers major improvements for web page fonts with integrated WebINK technology.

Click here to shop for Suitcase Fusion 3 at software.precursor.ca!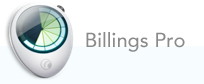 Canadian company Market Circle continues to flesh out its Mac OS/iOS product line with Billings Pro 1.0 - a multi-user time tracking and invoicing solution for the Mac and iPhone (+ a simple web interface for non-Mac users. Billings Pro is the perfect compliment to Market Circle's Daylite which lets Mac OS and iOS users manage their business and their team with contacts, calendars, projects, opportunities, tasks, integrated email and iPhone/iPad support.

Click here to find out more about Billings Pro!


Managing your business information from anywhere must got a lot easier with the dual release of FileMaker Go for iPhone and FileMaker Go for iPad. With FileMaker Server or FileMaker Pro as a host you can connect to and edit your databases on the go from wherever you are with iPhone and iPad. Suggested uses? Check your warehouse inventory; Manage event registration on-site; Update your project status while traveling; and, more!

Click here to find out more about FileMaker Go!



We are pleased to announced that for the fifth year in a row, Precursor founder Alex Narvey has achieved the level of Apple Sales Professional -- the highest level awarded in Apple's Sales Training Program.

Click here to read the full press release at www.precursor.ca!