At Apple's World Wide Developer Conference in San Francisco (with Precursor's Alex Narvey in the audience), Apple announced iPhone 4. Its slimmer, has better battery life, better cameras (that's right, two cameras) and has integrated video calling (if both ends have iPhone 4 AND WiFi available). It also takes advantage of the many new features of iOS 4 and is so hot that on the day Apple began taking pre-orders in the U.S. the company pre-sold 600,000 units crashing both the Apple and AT&T web sites.

Canadian launch date is expected sometime in July and Canadians will be able to purchase an UNLOCKED phone if they get it directly from Apple!

Click here to find out more about iPhone 4!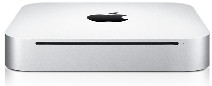 Apple has given the Mac mini a good going over - starting off with a gorgeous new "machined out of a block of aluminum" case. The new Mac mini is lower, and wider. It has an HDMI output for your TV now and can handle up to 8 GB of RAM -which can finally be installed without the use of special tools! The server version also adds 7200 RPM drives for the same cost of the old 5400 RPM drives.

Click here to shop for the new Mac mini at hardware.precursor.ca!


Late one evening this week, Apple released Mac OS X 10.6.4 for both client and server. The new software is currently under evaluation at our secret Precursor laboratories and we will begin upgrading customers soon! Mac OS X 10.6.4 is a very large upgrade - in some cases near 1 GB - and has a large number of specific fixes and security tweaks. If you have an Intel Mac and are still using Mac OS X 10.5 Leopard it is high time to move up to SNow Leopard - for only $35!

Click here to shop for the Mac OS X Snow Leopard at software.precursor.ca!


Adobe=AE Dreamweaver=AE CS5 HTML5 Pack is an extension for Adobe Dreamweaver CS5. This extension provides features to help users generate HTML5 and CSS3 code. Features include Multiscreen Preview, Media Query support, code hinting, starter layouts, and WebKit updates for rendering enhancements. The HTML5 PAck is free and available for download now.

Click here to get the Dreamweaver CS5 HTML5 Pack!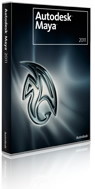 AutoDesk continues to lavish attention on Maya for Mac which and according to AutoDesk: " offers artists an end-to-end creative workflow with comprehensive tools for 3D animation, modeling, simulation, visual effects, rendering, matchmoving, and compositing on a highly extensible production platform." Maya 2011 is now available for Mac OS X running as 64-bit code and delivers a revitalized user interface, enhanced viewport interaction, new 3D editorial capabilities, integrated color management, and improved character animation. So start saving up now... Without a subscription it costs $3500 US (With a subscription its over $4000 US).

But that's not all AutoDesk is up to... It seems that AutoCAD is in Beta Testing for a return to the Mac! Stay tuned...