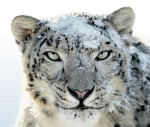 Apple's Mac OS X 10.6 Snow Leopard gets the full treatment with the 10.6.2 update which fixes over one hundred big and little glitches that were discovered after the new cat shipped in late August. With this update and the many compatibility fixes in the major application software packages that have already appeared we have no reluctance in telling anyone with an Intel Mac that the time is now right for Snow Leopard. Apple also rolled out the latest security patches to regular old Leopard (Mac OS X 10.5). We note that there are no longer any security patches for Tiger (Mac OS X 10.4).

Click here to shop for Snow Leopard at software.precursor.ca!!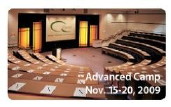 November 15-20th will see intrepid Precursor founder Alex Narvey off at Apple's Advanced Professional Services Tech Camp in Chicago. This will be Mr. Narvey's seventh Apple Channel Camp since 2005. Apple puts on these camps to provide high level network and application training to its consultants and service providers. This version focuses on, you guessed it, Snow Leopard and Snow Leopard Server. Alex will be providing special contact info in a separate email.

Click here to read the press release at www.precursor.ca!!
---

Precursor provides support not only for desktops but for servers. Did you know that Apple's Snow Leopard Server can act as not only a File Server but can also provides services for Email, Web, Calendaring, Address Book, Wikis, PodCasts, iPhone Push technology, Active Directory Integration, Exchange integration, DNS, DHCP, NAT, Mobile Access, VPN, Portable Home Directories with synchronization, NetBoot services , and more. And now, Apple has added the fabulous new Mac mini with Mac OS X Server to the mix. With the rapid development of Apple's Server platform we are making changes to our server Support Plans. Those customers in existing plans will see no immediate change but as the coming months and weeks go by we will be revamping our server level support packages to take into account the diversity and breadth of Apple's server offerings.

Click here to shop for Snow Leopard Server at software.precursor.ca!
---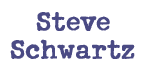 No, not THAT Steve... I was talking about Steve Schwartz. Friday marks his last day on the job as a regular Precursor sub-contractor. Many of you may not know, but Mr. Schwartz is not only a fine Mac troubleshooter but also a talented New Media designer. And now he is off to seek more full-time employment in that world.

Click here to check out Steve's web page!
---

We've updated our Windows Scoreboard --just check the headline! Windows 7 is out and it is better than Vista or XP (what an accolade!). Apple has promised to support it in BootCamp by the end of the year. Meanwhile, Parallels and VMWare have support for it now in the new Parallels 5 and VMWare Fusion 3; both of which are available in the Precursor software store.

Click here to shop for your virtualization needs at software.precursor.ca!