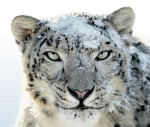 Just when you think you know Apple they go and ship Snow Leopard early for only $35. Mac OS X 10.6 is a total body makeover for the 10 year old operating system from the inside out. Apple has spared no effort in cleaning, optimizing and modernizing the underlying technologies in Snow Leopard to provide Intel Macs with performance improvements from ten to hundreds of percent! The major new feature is the built-in Exchange Server Support but nearly everything else has been updated, improved and refined.



Bigger changes here! Apple halved the price of Snow Leopard Server. That's unlimited licenses for only $549! And Apple through in a slew of upgrades to virtually every service including major league improvements in PodCast Producer 2 that allows for 2 camera input, big-time CalDAV development in iCal Server, a new AddressBook Server, a Remote Access Server, a whole new Mail Server engine and -finally- built-in vacation messages. Precursor customers with Mac OS X Server will be upgrading this Fall. If your business doesn't take advantage of MAc OS X Server then get in touch with us to find out how you can benefit.

Click here to shop for Snow Leopard Server at software.precursor.ca!
---

According to Microsoft, the Mac Business Unit identified the need for a refreshed Office for Mac product line. (Could it have something to do with iWork costing only $99 and Exchange support being built-in to Mac OS X 10.6 Snow Leopard for only $35?) So, starting September 15, Office 2008 Standard and Office 2008 Professional are going away and will be replaced with Office 2008 for Mac Business Edition. Microsoft's Mac Business Unit has also announced that Entourage will be replaced with Outlook for Mac - but you will have to wait until 2010 for that!

Click here to shop for Office 2008 for Mac at software.precursor.ca!
---

The love/hate relationship continues... Adobe has officially announced that Creative Suite 3 will neither be tested with nor supported on Mac OS X 10.6 Snow Leopard. Early users report that some things work but Photoshop and Dreamweaver at least are buggy. Looks like if you want to use Snow Leopard you will require an upgrade to CS4. And, Adobe has also announced that the next version of Creative Suite will abandon the PowerPC platform altogether and work only on Intel based Macs.

Click here to shop for CS4 upgrades at software.precursor.ca!
---
We are preparing a set of seminars on Snow Leopard for early Autumn. We are still hammering out the details but you can always find out what is going on at our seminars web page and even sign up on a notification mailing list.

Click here to see our Seminars page and sign up to get be notified in advance!