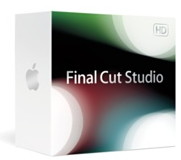 Apple has introduced new versions of its professional audio-visual software products -and like its recently revamped MacBook Pro line customers get the benefit of feature improvements along with lower prices. The latest edition of Final Cut Studio now offers over 100 new features and the price has dropped $300 to $1199. Upgrades are now just $359. (Intel computers only).

Logic Studio gets the same treatment with over 200 new features! Pricing is now $599 for Logic Studio and only $249 to upgrade.


The recently introduced Mac OS X 10.5.8 update fixes a few issues introduced in 10.5.7 like loss of BlueTooth connections and an annoying prompt for the lpadmin group password when printing. However, it also seems to have introduced a bug in the repair of permissions. We therefore recommend to Precursor customers that you let us apply this update for you.

Meanwhile, Microsoft's Office 2008 Service Pack 2 (12.2.0) rendered Office unable to open some of its own format documents! (This is why we tend to set most customers "automatic" update mechanism to manual). Microsoft has fixed this in the version 12.2.1 update and since the bug also affected Office 2004 via the Open XML Converter, Microsoft now has an update for this as well to v. 1.1.1. Again we recommend for Precursor customers to allow us to apply the update for them.

Click here to schedule an update at troubleshooting.precursor.ca!
---

Precursor founder Alex Narvey will be participating in the Apple Expo and Reseller Summit 2009 in Toronto this month. The Reseller Summit takes place on Thursday, August 20'th where resellers will participate in seminars and panel discussions focused on the Apple marketplace. Then on Friday, August 21st, the general public can attend Apple Expo at the Distillery District in downtown Toronto. The event is described as: "... a uniquely Canadian event exclusively for Mac enthusiasts as well as people contemplating switching to a Mac." Mr. Narvey will be helping to man the Apple Consultants Network booth.

Click here to read more about Apple Expo 2009!
---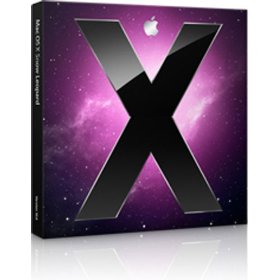 This Autumn will see the introduction of new operating systems from both Apple and Microsoft: Mac OS X 10.6 Leopard and Microsoft Windows 7. Many of you have seen our scrapbook of images that shows in a few pictures why we think Apple hardware and software are so superior. Well, courtesy of Microsoft we have added another snapshot to the gallery: the Windows 7 Update Chart. Honestly, they've got to be kidding...

Click here to see the Mac OS X Advantage at www.precursor.ca!
---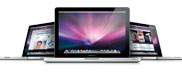 Despite a declining computer market, Apple's notebook sales are up 25% year over year. This is due to feature improvements and price decreases that provide Apple customers with the best value ever! Apple has clearly been listening to customers and has provided better pricing along with better displays, stronger performance and longer battery life. There has never been a better time to get a notebook computer. And, because the MacBook Pro line-up is so popular and so diverse we've prepared a little buyers guide to help you pick the best value for you.