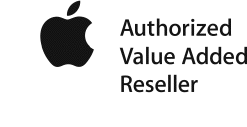 After more than 5 years as an Apple Authorized Reseller, Precursor.ca, Inc. has met a wide array of criteria and has now achieved the designation of an Authorized Apple Value Added Reseller. According to Apple: "Independent Apple Value Added Resellers (VARs) are professionals authorized by Apple to deliver customized, market-specific solutions. Combining their technical knowledge with industry experience, Independent Apple Value Added Resellers can help you simplify and enhance your technology leading to improved business processes and increased success. Working with an Independent Apple Value Added Reseller, you gain:

Customized multi-platform solutions.
Professional, industry experience.
Apple trained and certified expertise.
Proficiency in Apple and complementary products.
Click here to read the press release on the Precursor web site!



Hey, if its good enough for Opra then it is good enough for us. Precursor.ca, Inc. has established our own Twitter identity (Precursorca). What will we tweet? You can follow our Twitter feed to get early notice of sales, deals, specials, plus press releases, announcements and other timely info.

Click here to check out the Precursor.ca Twitter feed!
---


We are pleased to announced that for the fourth year in a row, Precursor founder Alex Narvey has achieved the level of Apple Sales Professional -- the highest level awarded in Apple's Sales Training Program.

Click here to read the full press release at Precursor.ca!
---

Many of our customers have beneffited greatly from using Maxum's Rumpus FTP server with it's built-in Web File Manager. The Rumpus WFM capability makes it possible to work with FTP from an easy-to-use web page using ANY web browser. No need for finicky FTP software. And now that we are a cetified MAxum partner you can purchase your Rumpus and Rumpus upgrades directly from Precursor.

Shop for Rumpus software and upgrades at software.precursor.ca!
---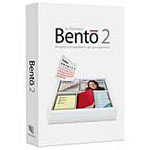 FileMaker's personal database software got a minor update and a major companion this week. The free update, to v.2.0.4 allows Bento to Sync with the new Bento for iPhone software. Now you can work with your personal data right on your phone! Bento for Macintosh is much easier to work with than FileMaker. It costs only $75. Bento for iPhone offers 25 built-in easy-to-use templates and costs only $4.99 on the iTunes App Store.

Shop for Bento software and upgrades at software.precursor.ca!