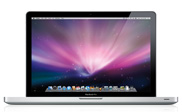 Apple introduced amazing new notebooks today in Cupertino. The MacBook Pro 15" gets new manufacturing processes that use 50% fewer parts, new graphics cards with up to 6x performance, and glass trackpads with 1,2,3 and 4 finger multi-touch gestures which all adds up to an evolution of what was already the world's best notebook computer. The MacBook Air gets the new video card and much bigger drive choices. And a whole new MacBook gets the aluminum enclosure, faster graphics and a backlit display. Apple also introduced a new 24" LED backlit Cinema Display at the breakthrough price of $899.

Click here to check our pricing on Apple's new MacBooks at hardware.precursor.ca!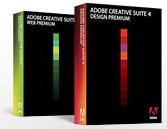 Adobe is now beginning to ship the Creative Suite 4 products introduced last month (and mentioned in September's issue of Pr=E9cis). There are too many individual products and even too many suites of pruducts to cover in the scope of this newsletter but lets suffice it to say that this time round InDesign CS4 got a lot attention with new features and enhancements to help increase productivity and efficiency, to streamline and automate long document creation and to expand output to new media, such as interactive PDFs or Adobe Flash=AE files.

Click here to shop for CS4 products at software.precursor.ca!
---

Quark continues to play catch up to Adobe but is working harder than ever. The recently introduced Quark 8 now has an 8.0.1 update that came out in record time for (for Quark). Quark 8 is the first version in years to offer interface improvements. And they even offer a 60 day fully functional demo. The update and demo are available from www.quark.com.

Click here to shop for Quark upgrades at software.precursor.ca!
---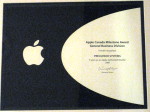 Last week's mail brought a little gifty from Apple Canada -- a special plaque commemorating Precursor's five years as an Authorized Apple Reseller. We have been enamoured of Apple products since our first Macintosh back in 1986. We really enjoy being a reseller of these fine hardware and software products and we look forward to helping our customers maintain that amazing Apple "out-of-box" experience after their Apple purchases.

Click here to read the full press release at Precursor.ca!
---

In early November, Precursor.ca founder Alex Narvey will be attending Apple's Professional Services Advanced Tech Camp in Tahoe City, California. Alex has attended Apple's Tech Camp for the last four years and has previously been to two in Ontario and two in San Jose, California. The curriculum for this camp is being developed for certified Apple System Administrators in collaboration with Apple Education, Apple Enterprise and Apple Global Training. Courses are usually taught by the same people that train Apple's own System Engineers and students get to play around in labs full of very high-end equipment. In other words: Its fun!

Unfortunately, everything there is covered by a non-disclosure agreement so I won't be sending out my usual daily blog - for that you will have to wait for Macworld Expo in January!

Click here to see Precursor's and Alex's other certifications and credentials