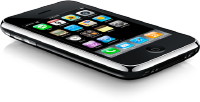 Apple is finally bringing the iPhone 3G to Canada and it will be available at local Rogers and Fido dealers on July 11th. Long-time Precis readers will know that we have been working with iPhone for quite some time. To help you out we have put together a FAQ answering some of the typical questions a new Canadian user might have. To read the FAQ you just have to participate in our quick and simple iPhone poll.



Apple has announced that the next version of Mac OS X is to be code-named Snow Leopard. On the client side of things this is intended to be an upgrade that mostly makes improvements to performance and stability under the hood. The main feature Apple is touting is to be Microsoft Exchange compatibility. On the server side there are more feature improvements. However, as I am still bound by the Non-disclosure agreement I signed at Apple's WWDC conference I can't discuss them here just yetl. Suffice it to say that it looks good!

Click here to read Apple's Snow Leopard page!
---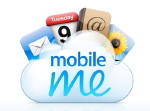 Apple has been hard at work addressing the shortcomings of its .Mac service and turning it into MobileMe. The new service is described as "Exchange for the rest of us" with Apple claiming that "It all goes where you go". MobileMe will extend push email, contacts and calendars to your Mac, PC and iPhone. It will allow you to access your desktop anywhere including email, contacts, calendar, photos, and files.