In a surprise move, Apple has introduced a new line-up of Mac Pro towers just days before the opening Keynote at Macworld Expo San Francisco. The new machines come with 8-core processing standard and offer up to 2x the power of their predecessors. Other improvements include faster RAM and a whole new line-up of video cards that will allow you to connect up to eight Apple 30" Cinema Displays to a single Mac Pro (Al Gore, are you listening!)

So why the early announcement? Could it be Apple has something even bigger to deliver on the 15th? I don't know, but I will be there to find out.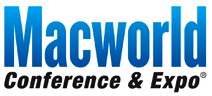 For the third year in a row, Precursor.ca, Inc. founder Alex Narvey will be at Macworld Expo in San Francisco, California. Last year he had the privilege to be in the room when Steve Jobs introduced the iPhone. Who knows what this year's pilgrimage will reveal! While at Macworld, Mr. Narvey will be on the go from 7:00 am to 9:00 pm taking part in Macworld technical conferences, Apple Consultants Network meetings, Apple sponsored Reseller Events, volunteering at the ACN show floor Help Desk, and trying to fit in as many cocktail and evening parties as possible. (Last year, Cirque du Mac was by far the best!)

Click here to see some of Alex's Macworld calendar!
---
I work with many designers who will no doubt appreciate this reference. The current edition of The Economist magazine (Dec 22 - Jan 4 Special Holiday Double Issue) features a superb article on the best charts ever entitled "Worth a thousand words". The tag-line on the story is "A good graphic can tell a story, bring a lump to the throat, even change policies. Here are three of history's best". I thoroughly enjoyed this article and highly recommend it as it provides great insights into what a chart can do and how this is accomplished.

Click to participate in our Charts poll and get the link to the Economist!
---


Once again, the pundits and prognosticators are crawling out from every rock on the internet to give us a look at what Apple has in store for us when Steve Jobs hits the stage on January 15th in San Francisco. I have heard everything from 3G iPhones, to hard drive-less mini MacBook Pros, to Mac nano/AppleTVs with built-in BlueRay discs and movie rentals. I have to admit that the only thing that had been tingling my "spider sense" was the prospect of new Pro towers --and they have already arrived. So this year I make no predictions and look forward to what his Steveness has to say at the Keynote. Stay tuned...