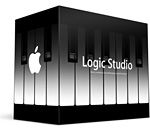 Apple has intensified its focus on musicians with Logic Studio 8. Logic Studio provides everything musicians need to create, produce and perform in the studio and on the stage. Logic Studio features Logic Pro 8=97a major upgrade that combines an intuitive new interface with Logic=92s renowned sound quality and rock-solid timing=97and introduces MainStage, an innovative new live performance application that turns the Mac into a streamlined live rig. In addition, Logic Studio includes SoundTrack Pro 2, Apple=92s professional audio post production software; Studio Instruments, made up of 40 pristine quality instruments; Studio Effects, with 80 professional effect plug-ins; a vast Studio Sound Library; and a powerful set of production utilities. And did we mention that Apple dropped the price from $1299 to $499 ?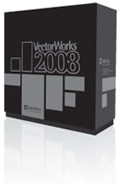 VectorWorks 2008 is now available in versions for design, architecture, landscape design, lighting design, and machine design, as well as in a basic Fundamentals package. This release brings a heads-up Data Display bar, a View bar to consolidate often-used viewing and organizational controls, many new batch-editing capabilities, a new Rotate Plan command, unlimited color choices (along with pre-configured colour swatches from Pantone, Benjamin Moore, Sherwin-Williams, and others), object-by-object opacity control, new symbol libraries (from Herman Miller, Marvin Windows and Doors, Sub-Zero, Wolf, and others), new CAD Manager capabilities, improved viewports, classable wall components, two-way worksheets, and much more.

Shop for VectorWorks 2008 at software.precursor.ca!
---

As you may have heard, a plethora of complex techniques have appeared offering the ability to unlock Apple's iPhone and make it available directly on local Rogers/Fido networks in Canada. Once unlocked you are paying local cell rates but some iPhone capabilities are limited (Voicemail) or not available at all (YouTube). The unlocking techniques rely on a security flaw in the iPhone which Apple is likely to patch and regardless, they leave the iPhone in an unstable state where it may require several hours of restoring, reactivating and/or re-unlocking.

Precursor does NOT provide unlocking services.

Click here to read about my updated iPhone blog!
---


To continue to provide priority access to the highest quality support services, Precursor.ca, Inc. has added Steve Schwartz to our roster. Over the coming weeks we will be pleased to introduce you to him personally.

Find out more about Steve in the full press release at the Precursor web site!