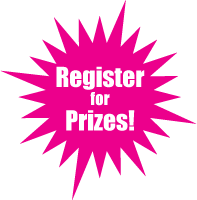 You won't get in and you can't win any prizes without registering! Our 10th Year Anniversary celebrations are drawing near. On March 29th we are hosting two seminars and a panel discussion/game show all before winding up with a grand reception at the Forks Ballroom.

Security & Your Mac Seminar Alex will reveal all the weak points in your Mac, share great insider stories and insights, plus provide hands-on demos to ensure whatever your business or user profile, you can ensure you and your system have the ultimate in protection
Mac OS X 10.5 Leopard Seminar An expert tour that takes you level by level through all the great technologies and functionality loaded in Mac OS X 10.5 Client and Server
The Control Panel Part panel discussion, part Game Show -- and ALL informative -- laugh and learn as our industry luminaries compete for cool prizes
Grand Reception Celebrate with Precursor founder Alex Narvey and catch-up with all your favorite and infamous industry peers at our VIP reception
Most events are FREE admission but you can't get in and you can't win any prizes without a registration!


"A new era in creative expression is about to unfold, freeing us to color outside the lines, to think in multiple dimensions, to engage audiences like never before." Hey, they said it, not me. On March 27, 2007, at 3:30 p.m. Eastern time, Adobe Systems will host a webcast of the official launch of Adobe Creative Suite 3, live from New York City.

Check out Adobe's CS3 Launch Event!
---

PageMaker offered this in version 3 so I am not sure why it took so long for Quark to bring out their Canadian Edition. But hey! We'll take it. Customers who purchase the U.S. English version of QuarkXPress 7 between January 1, 2007 and September 30, 2007 can exchange their license to QuarkXPress 7 Canadian Edition at no charge when it becomes available.

Click here to find out more about Quark's new Canadian Edition!
---

Not to be outdone by Apple's Aperture, Adobe has brought out Lightroom. "Lightroom is the professional photographers' essential toolbox, providing one easy application for managing, developing, and presenting large volumes of digital photographs." Precursor is offering introductory pricing through April 30th.

Click here for introductory pricing on Lightroom at the Precursor Software Store!