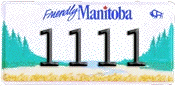 No we are not over a thousand years old. But we are 15 now and the binary representation of the number 15 is 1111 (representing 8+4+2+1). In honour of our 1111'th Anniversary, Precursor.ca, Inc. is celebrating with a technology sale. We've got a variety of great late-model, pre-owned Macs at bargain prices.

Act quickly. Supplies are limited.



iWork '09 is Apple's latest suite of business oriented software and includes great new versions of Pages, Numbers and Keynote. All these apps feature Microsoft Office compatibility and offer incredible integration with Apple's iPhoto, iTunes, and iMovie to help you create media rich documents with a simplicity that blows the competition away. And iWork costs less than 1/5 of Microsoft Office 2008. Buy it with a new Mac from Precursor.ca, Inc. and until April 20 you can save an additional $30!

Apple even has tutorials and seminars to help you get going on iWork.

Vote in our Productivity poll to see a list of iWork resources!
---
There has yet to be a Mac virus on Mac OS X. Are the evil hoards of Windows hackers coming to get us though? Debunk the myth by reading the article "The Mac Malware Myth". And help keep your Mac secure by keeping your web browser, Adobe Acrobat and Adobe Flash components up-to-date.

Click here to to read about the Mac Malware Myth!
---

March 15-20th will see intrepid Precursor founder Alex Narvey off at Apple Channel and Consultants Camp 2009 in Toronto, Ontario. This will be Mr. Narvey's sixth Apple Channel Camp since 2005. Apple puts on these camps to provide high level network and application training to its consultants and service providers. This version is an all Apple Canada affair and offers increased Canadian content including instructors. Classes go from early morning to evening and this year even include certification exams in the evening. Oh yeah, that sounds like fun!