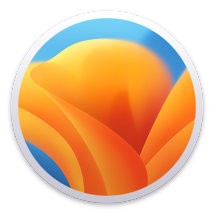 Apple is releasing macOS 13 Ventura October 24th. The new OS (which we have been beta-testing since June) is chock full of cool new features and bolstered with security improvements. Look for improved Search, enhanced Messaging, Stage Manager, Handoff for FaceTime, Continuity Camera, Freeform collaboration app, and a totally redesigned System Settings that seems a lot like iOS!

As Apple continues to follow its policy of supporting current operating system plus two back, so do the supporting third party companies like Adobe and Microsoft. So this means the end of official support and security patches for macOS Catalina and the versions of Adobe and Microsoft software that dovetail with that. We will be phasing in macOS Ventura in the coming weeks as third party software officially supports it. As we have done in previous years we have put together a detailed "Primer" on macOS Ventura to help you get acquainted.

Click here to go to our macOS Ventura Primer!



Customers sometimes ask me "How can I get better I.T. Support?" It turns out the answer is right there in your Mac Menubar in our Precursor Contact Menu integrates a wide variety of technologies and services including intelligent Web Forms, Email, Messaging, Zendesk, FileMaker, Trello and Watchman Monitoring. All this technology helps cut down on email and phone tag, and gets us connected with you faster than ever. It gives you the benefits of Calling, Texting AND emailing all at once. And it keeps track of your issue and resolution so that your manager can monitor and review your service tickets both in monthly reports and online database access. Some of the things you have shortcuts too in the Precursor Contact Menu:

Trouble Reports
Start a Trouble Report to get the benefits of email, phone and text all in one!
SOS Session
Enable a remote session with a secure one-time code!
Company Resources
We put shortcuts to your file server, webmail, vacation message for one click connections!
Lucy the Labradoodle
The shortcut to Lucy's instagram page will help you de-stressify!
To help familiarize yourself with all the features of our Precursor Contact Menu we prepared a handy-dandy PDF guide with illustrations and annotations. Get to know your Precursor Contact Menu and start getting better I.T. Support today.
Click here to download the Precursor Support Guide!

Just like the new cars come out every Autumn its time for a new year edition of the Adobe Creative Cloud apps! According to Adobe this new release has hundreds of new features and enhancements to help you get your work done faster through three themes: Precision & Superpowers, Speed & Ease, and Collaborative Creativity. The upgraded CC desktop applications include: Photoshop, Illustrator, InDesign, InCopy, Animate, XD, Fresco, Premiere Pro, After Effects, Audition, Character Animator, Media Encoder, Prelude, Bridge, Camera Raw, Lightroom and a recently-updated version of Acrobat DC Pro.

Auto Style in InDesign
templates of unformatted words transform into compelling designs.
Intertwine in Illustrator
Adjust the depth of overlapping elements in seconds without redoing work.
Adobe Express
easy-to-use platform for creating social media, flyers, templates, logos and more
Invite to Edit and Share for Review
collaborate using the new Invite to Edit and Share for Review functions.
Click here to find out more about Adobe Creative Cloud 2023!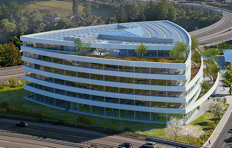 Vectorworks 2023 is designed to accelerate your BIM workflows without getting bogged down by technology. Core architectural objects have been re-engineered and modernized, and employ a better use of data and resources for more precise BIM models and documentation. The new version also issues a collection of user-friendly import/export improvements for essential exchanges of DWG and DXF files. You can now customize which items and layers are exported in a file through a new, simplified export dialog. At the same time, when importing, it's easy to select which layers and objects to include. If your company subscribes to Service Select you can get VW 2023 now (provided you are using macOS Big Sur, Monterey or the new Ventura (VW 2023 is not compatible with macOS Catalina).

Click here to go to find out more about Vectorworks 2023!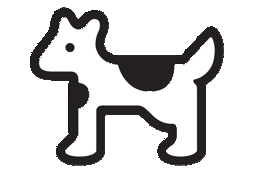 Long time Apple aficionados are ecstatic to welcome back everyone's favourite macOS mascot, Clarus the Dogcow, who returns to the Page Setup dialog box in a beautiful new high res version. The original dog icon was created by the Mother of Mac fonts, Susan Kare as the glyph for "Z" in the Cairo font. Some people saw a dog and others saw a cow so in 1987 Scott Zimmerman coined the term dogcow. The bitmapped image stood the test of time but has now been digitally smoothed and made beautiful for a new generation in macOS Ventura. On Ventura you can find Clarus by opening an app and selecting "Page Setup" from the File menu. Let's welcome her back with a hearty: "Moof!"

Click here to find out more about Clarus the Dogcow!