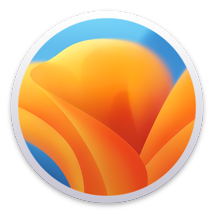 Apple released macOS 13 Ventura last October 24th. The new OS is chock full of cool new features and bolstered with security improvements. On January 22nd the 90 day window that Apple allows Mac Admins to defer this update has ended and Ventura WILL be advertised to your computer. The update does not require an admin password, your own standard password will suffice. The update requires your computer be on power not battery, can take 30-60 minutes to complete and involves several restarts. So... best done at the end of the day so as not to interrupt work. What is compatible with Ventura?

Vectorworks 2023
If your are NOT on Vectorworks 2023 yet, then we advise not updating.
Adobe CC 2023
Adobe CC 2023 is compatible with Venture
Microsoft 365
Microsoft 365 (lastest version) is compatible with Ventura
FileMaker
FileMaker 19.6.1 is compatible with Ventura
If you need any help with your Ventura update just let us know using the Precursor Contact Menu in your macOS Menubar.

Click here to go to our macOS Ventura Primer!



Apple revved up the Mac mini with the M2 processor and dropped the base price in the process. It also opened up the optional configurations so that you can really beef this model up including the amazing M2 Pro chip. The new mini has fantastic graphics capabilities (especially compared to the old Intel-based models - Up to 22X faster!). M2 minis can power 2 external displays while the M2 Pro mini can handle three external displays! The M2 Mac mini can be configured with up to 32 GB of RAM and up to 8 TB of SSD.

Click here to find out more about the new Mac mini!


Apple also gave the 14" and 16" MacBook Pro the M2 treatment with M2 Pro and M2 Max processors. They now support up to 96 GB of RAM and are up to 6X faster than the Intel-based MacBook Pro! Battery life is now up to 22 hours - the longest battery life in a Mac EVER! The powerful new models also have support for Wi-Fi6E, and 8K HDMI. Can you say Pro Video?

Click here to find out more about the new MacBook Pro!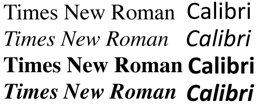 The U.S. State department has announced it will stop using the serif typeface Times New Roman and replace it with the sans-serif typeface Calibri. If you are a font maven then you know that Calibri became the default font for Microsoft in 2007 when it took over for none other than Times New Roman and remained the default until 2021 when Microsoft introduced five new fonts: Meet Tenorite, Bierstadt, Skeena, Seaford, and Grandview - one of which will become the new default font based on popularity (or so Microsoft said). In the modern font era accessibility is taking over for looks it seems.

Click here to go to find out more about the State Dept's font choice!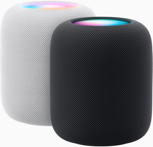 Apple has brought back the full-size HomePod in a new 2nd generation model. The new HomePod has room sensing technology to recognize sound reflections from nearby surfaces to determine if it is against a wall or freestanding, and then adapts sound in real time immersing listeners in crystal-clear vocals and rich instrumentation. With Sound Recognition, HomePod can now listen for smoke and carbon monoxide alarms, and send a notification directly to the user s iPhone if a sound is identified.

Click here to find out more about HomePod!